Ocean Exemplars

Ocean Exemplars are inspiring individuals that are providing inspiring contributions to ocean knowledge and advocacy. Each exemplar is chosen for what could be considered "best practices" in ocean education--from the classroom to the reef. We invite you to nominate someone doing exceptional work for the oceans. Send us an email today.

Dr. Boris Worm

: Scientific Director of Ocean School
Professor of Biology, Dalhousie University
Boris Worm is the scientific director of Ocean School, a collaborative ocean education initiative between Dalhousie University and the National Film Board of Canada. His highly cited research specializes in changes in marine biodiversity and the effects of fishing, climate change, and other human impacts on global ocean ecosystems. His research program at Dalhousie is called the WormLab where they investigate patterns of marine biodiversity. Most of Dr. Worm's work is dedicated to synthesizing data from field programs globally to derive more insight into how people affect the ocean. He is one of the most-cited marine biologists of his time, and many of his works have been extensively reported nationally and internationally. Since 2010, Dr. Worm has produced a regular column on all ocean matters for CBC Radio.
---
Biliana Cicin-Sain


Professor of Marine Policy
University of Delaware's College of Earth Ocean and Environment (CEOE)
Ms. Cicin-Sain worked effectively for years in the ocean policy world. In late 2018 she retired from her professorial position with the University of Delaware's College of Earth, Ocean and Environment and devoted her time to working on the advancement of the global ocean agenda through policy analysis and engagement in the policy process, especially through the Global Ocean Forum which she has co-led since 2001. Biliana passed away in September 2020.
---
Peter Thomson: United Nations Special Envoy for the Ocean

Mr. Thomson was appointed Special Envoy for the Ocean by UN Secretary General António Guterres with the goal of galvanizing efforts to follow up on the outcomes of the UN Ocean Conference in support of the 2030 Agenda for Sustainable Development. Mr. Thompson will lead UN advocacy and public outreach efforts in and outside of the UN system with a focus on full implementation of Sustainable Development Goal 14 (SDG14): to conserve and sustainably use the oceans, seas and marine resources for sustainable development. As a civil servant in the government of Fiji, Thomson has devoted many years of his life to rural development and foreign affairs.
@ThomsonFiji
---
Rachael Miller: Co-Founder, Rozalia Project


The mission of the Rozalia Project is to clean and protect the ocean through cleanup, education, innovation and solutions-based research. Co-founder Rachael Miller is co-captain of Rozalia Project's trash-hunting mothership, American Promise. She is the primary ROV pilot and technician for Rozalia and travels the United States speaking on and delivering marine debris and clean harbor programs. One of Rachael's latest efforts is to raise awareness about the big problem in a small package: microfiber pollution in the ocean. She is part of the inventor team who developed a consumer solution to the issue: a microfiber catcher for the washing machine which collects fibers from synthetic clothing—fibers which invisibly enter waterways and affect the food chain—from plankton to humans. Learn more about Rachael and the Rozalia Project at rozaliaproject.org.
---
Nik Strong-Cvetich: Executive Director, SAVE THE WAVES


With years of experience leading innovative conservation projects, Nik's passion is the coastal zone and helping to provide coastal communities with the tools they need to be effective in valuing, protecting and managing local natural resources. Enter SAVE THE WAVES. Founded in 2003, SAVE THE WAVES is a global nonprofit dedicated to protecting and preserving coastal resources (with a focus on the surf zone) through a unique combination of protected areas, economics and direct action. Save the Waves goal is to proactively address the issues that can harm the coastal zone: development, water quality, sea level rise, coastal erosion, marine debris, reef health, and waterfront access. SAVE THE WAVES has launched a mobile app that won the XPRIZE Ocean Big Button Challenge. Learn more at savethewaves.org/mobileapp
---
Dr. Gregory Stone & Nishan Degnarain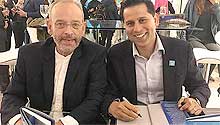 Dr. Gregory Stone and Nishan Degnarain co-chair the World Economic Forum's Special Initiative on Oceans. And they are co-authors of the just-released Soul of the Sea: In the Age of the Algorithm: How Tech Startups Can Heal Our Oceans. Together they bring years of scientific and economic expertise to work toward addressing the decline of ocean health. Their new book provides a road map for a more prosperous co-existence with the planet, and lays out the actions that businesses, governments, and individuals can take to overcome the challenges we face. Soul of the Sea is now available in hardcover, paperback, and mobile versions.
---
Nainoa Thompson: President of the Polynesian Voyaging Society


Nainoa Thompson has dedicated his life to exploring the deepest meanings of "voyaging." He is a master of the traditional Polynesian art of non-instrument navigation and has been a lifelong advocate for and explorer of the ocean. He and a crew of Hawaiian sailors set out for an epic three year worldwide voyage aboard the traditional sailing canoe Hōkūleʻa. The purpose of the voyage was to bring revelations of how Hawaiian ancestors navigated across open ocean, and to raise awareness about the importance of the ocean and the need to increase and sustain the health of our natural environment. The worldwide Polynesian voyage aboard Hōkūleʻa ended back on the shores of Oahu, Hawaii in June of 2017.
Image: Hōkūleʻa (c) Polynesian Voyaging Society, Sam Kapoi
---
Kathleen Dean Moore: Writer, Philosopher, Thought-Leader


Kathleen Dean Moore is a tireless defender of the future against those who exploit the planet. A prolific writer, Moore is best known for her award-winning books that celebrate the world's rivers, islands, and tidal shores: Riverwalking, Holdfast, Pine Island Paradox, Wild Comfort, and her most recent books Great Tide Rising: Finding Clarity and Moral Courage to Confront Climate Change and Moral Ground: Ethical Action for a Planet in Peril.
Learn more at www.riverwalking.com.
---
Jason deCaires Taylor: Sculptor, Environmentalist, Photographer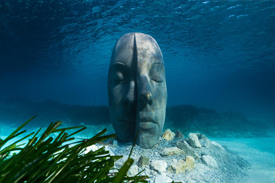 Sculptor James deCaires Taylor became the first of a new generation of artists to shift the concepts of the land-based art movement into the marine environment. In 2006 he created the world's first underwater sculpture park off the west coast of Grenada in the West Indies; in 2009 he co-founded MUSA (Museo Subacuático de Arte), a collection of more than 500 of his sculptural works, installed between Cancun and Isla Mujeres, Mexico. Other major projects include Museo Atlantico (2016), a collection over 300 submerged sculptures and architectural forms in Lanzarote, Spain, The Rising Tide on the Thames River in London, and Ocean Atlas--a monumental 60-ton single sculpture located in the Bahamas. deCaires Taylor said, "If people really want to see 'unbelievable treasures' they should look below the surface of our seas at the real live wonders of the blue world – nature does not lie."
(from deCaire Taylor's website: www.underwatersculpture.com.)
---
Seaweed: The New Kale


Sea greens are having a moment. Is kelp the new kale? Dulse the new bacon? Two Maine-based companies are capitalizing on cold water-loving seaweeds and are transforming the way we think about seaweed as a culinary delight. Micah Woodcock is owner of Atlantic Holdfast Company, harvesting and selling a wide variety of edible seaweeds. Along with Michah's seaweed operation, Shep and Linnette Erhart founded Maine Coast Sea Vegetables in 1971, the country's largest wild sea greens company. Many experts believe seaweed farms could feed the world using a fraction of the resources used by agriculture. Here's to these two intrepid entrepreneurs, looking to the sea for sustainable farming and success.
Pictured: Micah Woodcock of Atlantic Holdfast Seaweed Company, harvesting kelp off of a small Maine island. Image courtesy of New England Today.
---
Barack Obama: U.S. President (2008 - 2016)


Inspired by his childhood on and near the waters of Hawaii,
President Barack Obama has done more to protect the ocean than any of his predecessors. During his tenure as President he safeguarded more of the ocean than any other president, and increased the amount of protected waters around the U.S. by four times [source]. His administration worked to improve American fisheries, to combat illegal fishing, and to create more national policy to
protect the ocean.
---
Angela Haseltine Pozzi: Founder, Washed Ashore Project


Founder and artistic director of the Washed Ahore Project, Angela Pozzi first recognized the vast amounts of plastic washingi up on the beaches near her home in Oregon. She decided to take action, and through the Washed Ashore Project has processed tons of plastic pollution from Pacific beaches to create beautiful, inspiring, and monumental sculptures that are awakening viewers to the global marine debris crisis.
---
Bren Smith: 3d Ocean Farming Pioneer

Bren Smith, owner of Thimble Island Oyster Co. and Executive Director of GreenWave, is pioneering the development of restorative 3D ocean farming. Bren's vertical ocean farm in Long Island Sound grows seaweed and shellfish and is designed to restore ecosystems, mitigate climate change, and create blue-green jobs for fishermen. Called a "visionary" by Barton Seaver, Director of Harvard's Healthy and Sustainable Food Program, Smith's farming model is designed to restore ocean ecosystems, mitigate climate change, and create blue-green jobs for fishermen — while ensuring healthy, local food for communities.
---
Ian Urbina: Journalist


Ian Urbina is an investigative journalist for The New York Times. In July of 2015 he began publishing "The Outlaw Ocean", a highly acclaimed ongoing series offering an in-depth look at the lawless state of the world's ocean aboard high seas fishing vessels: piracy, murder, slavery, illegal fishing, and more. "The Outlaw Ocean" has garnered much public interest, prompting discussions about new regulations, policies, and approaches at the national and international level. He continues to report on the links between commercial fishing, high seas management, and the risks and lawlessness associated with both. Look for more from Urbina on the subject.
---
Shari Sant Plummer; Activist, Photographer, Diver

Shari Sant Plummer is an avid diver, photographer, ocean activist, and conservationist. She serves on the board of Mission Blue Foundation, is President of the Code Blue Charitable Foundation, and is Secretary/Trustee of the Summit Charitable Foundation. She also serves with Seacology, the Lechuza Beach Conservancy, the Smithsonian Ocean Initiative, the Marine Leadership Committee, and the World Wildlife Fund National Council. Shari is of the next generation of women devoted to conservation of the ocean and its contribution to human survival. Follow him on Twitter @ShariSant.
---
Dr. Daniel Pauly: The Sea Around Us Project

Dr. Daniel Pauly heads The Sea Around Us Project, based at the Fisheries Centre at the University of British Columbia in Vancouver, Canada. Dr. Pauly has been a leader in conceptualizing and co-developing software used by ocean experts throughout the world. Dr. Pauly has not been the only serious scientific voice sounding the alarm about the future of fishing as a global source of protein, but he has been one of the most effective. His simple management plan would solve the overfishing problem through an economically compelling adjustment of scale. Learn more in our World Ocean Radio episode "A Matter of Scale."
---
Lewis Pugh: Ocean Advocate, Swimmer


Ocean Advocate, Author, Inspirational Speaker, Swimmer, and UN Patron of the Oceans, Lewis is best known for being the first to swim across the North Pole in 2007 to highlight the melting of Arctic sea ice. He has received a number of awards, was named Young Global Leader by the World Economic Forum, and appointed Patron of the Oceans by the UNEP. "By swimming in vulnerable ecosystems, I want to draw attention to the impact of our actions on our oceans. I've witnessed drastic changes in my lifetime – changes that have come about because of our actions. In my lifetime I'd like to see us change. Because we have it within our power to make a positive difference." Follow him on Facebook and Twitter.
---
Paul Mayewski: Professor & Director, The Climate Change Institute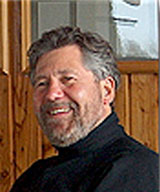 Paul Andrew Mayewski (W2O's most recent member of the Advisory Board) is passionate about climate change and changes in the chemistry of the atmosphere. An intrepid explorer, he has led expeditions to collect scientific core samples from Antarctica, the Arctic, the Andes, New Zealand, the Himalayas, and the Tibetan Plateau. Paul is Professor and Director of the Climate Change Institute and has written extensively on atmospheric chemistry, ice loss, abrupt climate change events, human impacts on climate, and recently co-authored "Journey Into Climate – Adventure, Exploration and the Unmasking of Human Innocence" (2011, with M.C. Morrison.) He is a leader in his field; his scientific achievements are too numerous to mention, and his passion for developing understanding of the multiple controls placed on climate is both infectious and inspiring. Follow him on Twitter @CCIAdventures
__________________________________________________________________________
Mohammed Rezwan: Bringing Classrooms to Stranded Students
Mohammed Rezwan is the Founder and Executive Director at Shidhulai

Swanirvar Sangstha, a not-for-profit that has served over 90,000 children in flood prone Bangladesh by the creation of 54 free-floating schools, libraries, health clinics, solar service boats and floating training centers with wireless internet access--all capable of being moored in rivers and safe places unaffected by the water environment. Razwan envisions the river ecology as a communications network insisting that, "If the children cannot come to school because of roads going under flood-water, then the school should come to them."
__________________________________________________________________________
Nancy Rabalais: Marine Ecologist


Nancy Rabalais is a marine ecologist that has been studying and speaking out about the Gulf of Mexico's dead zone for more than three decades. Former Executive Director and a professor at Louisiana U Marine Consortium, Rabalais is quick to point out that the dead zone is not only one of the biggest human-made disasters we face today, but one we still have the power to reverse if we choose to. Rabalais is a 2012 MacArthur Fellow.
---
Karim Sall: "Mr. Whale"


Senegalese native Karim Sall is nicknamed "Mr. Whale" due to his devotion to protecting sea life and for his activism for ocean conservation in Senegal. This film, which tells his story, captured the MY HERO International Film Festival's 2013 Sylvia Earle Ocean Conservation Award.
__________________________________________________________________________
Sheldon Whitehouse: US Senator, Rhode Island


Senator Whitehouse is the leading ocean advocate in Washington today and is one of great ocean champions in the United States. He is a powerful voice with a clear message: "Our oceans face an unprecedented set of challenges from climate change, pollution, energy extraction, and more. In order to effect change we need to deploy political conditions that require three actions: 1. There must be a regulatory threat to the polluters; 2. There must be a political threat to the deniers in Congress; and 3. We must gather the armies on our side. All of the tools are available to us now. We just need to do it. As someone once said, "Yes we can."
In May of 2013 his National Endowment for the Oceans amendment was voted in by bipartisan vote: 68-31. Follow him on Twitter @SenWhitehouse
__________________________________________________________________________

Kerstin Forsberg: Ocean Planet
Through Ocean Planet, Ashoka Fellow Kerstin Forsberg is educating and empowering coastal communities to sustainably manage their marine environment while also becoming primary players in developing comprehensive and mutually beneficial collaboration with other organizations, businesses, and governments that operate in the ocean ecosystem.
__________________________________________________________________________
Casson Trenor: Activist & Author of "Sustainable Sushi"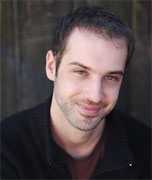 Trenor is the author of "Sustainable Sushi: A Guide to Saving the Oceans One Bite at a Time", a pocket guide designed to enable consumers concerned about environmental and health issues to dine with confidence at the sushi bar. In addition, Trenor writes articles for numerous other websites and publications, such as his monthly For the Oceans column at alternet.org. Trenor is founder of the world's first sustainable sushi restaurant, San Francisco's Tataki Sushi and Sake Bar, which opened in 2008. Follow him on Twitter @CassonTrenor
__________________________________________________________________________
Jon Bowermaster: Writer, Filmmaker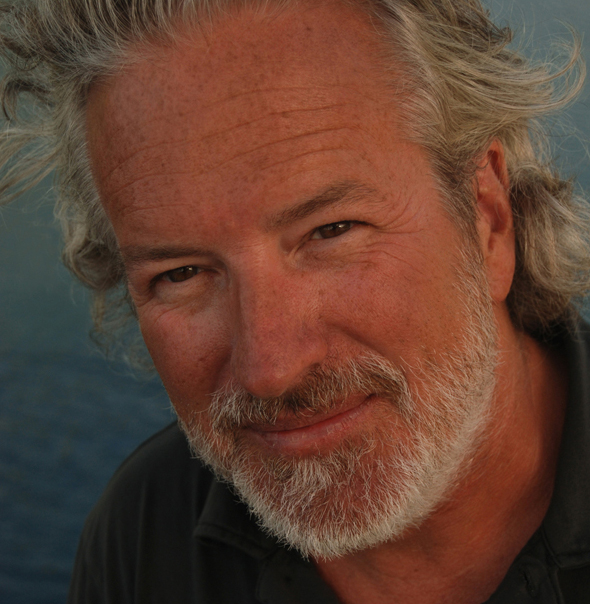 A noted oceans expert, award-winning journalist, author, filmmaker, adventurer and six-time grantee of the National Geographic Expeditions Council. From 1998-2008, his OCEANS 8 project, a series of expeditions to explore the world's ocean from the seat of a sea kayak, allowed Jon and his teams to reach corners of the world rarely seen. Over the years, Jon has traveled to more than 80 countries giving him a unique perspective on how the world is impacted by many of today's hotly debated environmental issues, including climate change, plastic pollution, overfishing and more. Through his website and daily blog, Notes From Sea Level, Jon continues his reporting on the health of the world's ocean and the lives of people who are directly impacted by and depend upon it. (source) Follow him on Twitter @JonBowermaster
__________________________________________________________________________
Rob Moir, Ph.D: President, ED, Ocean River Institute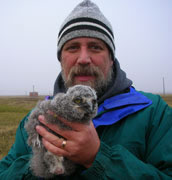 Dr. Moir is the Executive Eirector of the Ocean River Institute, an international grassroots environmental organization based in Cambridge, Massachusetts. ORI's mission is to foster greater personal involvement in conservation, monitoring, and protecting ecosystems by facilitating the efforts of groups working at local and regional levels. Dr. Moir is an educator, scientist, and activist with a proven history of institutional management and marine policy successes. He is a Switzer Environmental Fellow, Founding Chairman of Ocean Champions, Treasurer of the Massachusetts League of Environmental Voters, and is recognized by Elite American Executives for his expertise and leadership in ecosystem-based resource management. Follow him on Twitter @OceanRiverRob
__________________________________________________________________________
James Balog: Photographer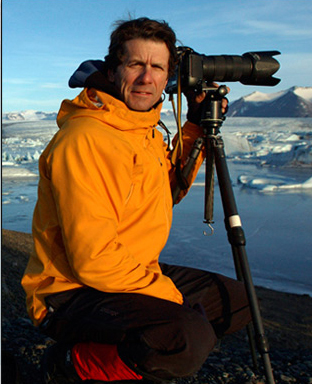 James Balog is a photographer whose work has transcended the conventional traditions of photographing nature. His most recent project is a monumental and stunning look at the impact that climate change is having on the world's glaciers. Balog initiated the EXTREME ICE SURVEY (EIS), the most wide-ranging glacier study every conducted using innovative time-lapse, video, and conventional photography. EIS documents the rapid changes now occurring on the earth's glacial ice. Worldwide, the Extreme Ice Survey has installed 27 time-lapse cameras in the most wide-ranging glacier study ever conducted using ground-based, real-time photography. For more information, visit the EIS website.
__________________________________________________________________________
Kristofor Lofgren: Creator and Owner of Bamboo Sushi


Kristofor Lofgren, 26, is the creator and owner of Bamboo Sushi, the first certified sustainable sushi restaurant in the world. In creating Bamboo Sushi (Portland, Oregon), Kristofor hopes to educate consumers on the importance of making conscientious decisions about their food choices and the direct impact those choices have on the health of our planet. Kristofor's ultimate goal is to develop a new model for sustainability in the restaurant industry–creating a system of checks and balances to ensure transparency and accountability–which he hopes will be adopted by other business owners, thereby achieving even greater change. We here at the w2o herald his efforts.
__________________________________________________________________________
David de Rothschild: Environmental Storyteller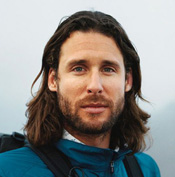 David is Captain of the Plastiki Expedition - sailing 12,000 nautical miles across the Pacific Ocean from San Francisco to Sydney in a boat made out of plastic bottles and recycled waste products. Plastiki hopes to draw worldwide attention to human impact on the natural world, to tell a story of the world's oceans and the challenges it and its inhabitants face. Through the Plastiki Expedition, the crew hopes to captivate, inspire, and motivate tomorrow's environmental thinkers and doers to take positive action for the planet and be smart with waste. Follow him on Twitter @DRExplore
__________________________________________________________________________
Carl Safina: Author, Ocean Advocate


Carl Safina is the author of more than 100 articles and three books; his writing explores the scientific, moral, and social dimensions of our relationship with nature and the ocean. Safina's keen sense of adventure, deep interest and curiosity in the natural world, and understanding of the importance of the sea and its creatures make him one of the leading voices in convervation today. He is an adjunct professor at Stony Brook University, and founding president of Blue Ocean Institute. Carl Safina spoke at the TED Conference in June of 2010 on the Gulf of Mexico oil spill's unseen culprits and victims. Watch it here. Follow him on Twitter @CarlSafina.
---
Sylvia Earle: Marine Biologist, Author, Explorer


Affectionately called "Her Deepness," or "The Sturgeon General," Sylvia Earle is a pioneer in marine research and a seasoned aquanaut who holds the depth record for a solo dive: 1,000 meters. She founded the Sustainable Seas Project, which is currently conducting a series of explorations of the United States' marine sanctuaries, and she serves as a scholar and "Explorer-in-Residence" for the National Geographic Society. Most importantly, Earle is a tireless advocate for marine conservation and for fostering public awareness of the perils to ocean ecosystems caused by over fishing and pollution. Watch the speech she gave in 2009 at the TED conference. Follow her on Twitter @SylviaEarle.
__________________________________________________________________________
Robert Ballard: Marine Archaeologist


In 1985, Dr. Robert Ballard and his colleagues designed a submarine that would allow them to descend to the depths of 3800 meters to find the most famous wreck of the twentieth century -- the R.M.S. Titanic. Discovering this sunken ship brought Ballard a lot of attention, especially from kids who asked to accompany him on his expeditions. Out of this experience, Dr. Robert Ballard created the JASON Project, a Web-based science course used by teachers around the country for students in grades four through nine; a curriculum for home-schoolers; and the Argonauts program, where kids participate in real ocean explorations. A Senior Scientist at Woods Hole Oceanographic Institution; and President of the Institute for Exploration at the Mystic Aquarium in Connecticut, Ballard is an explorer, a scientist, and a devoted educator.
__________________________________________________________________________
Eugenie Clark: Marine Biologist (1922-2015)


Eugenie "the shark lady" Clark, was a world-renowned ichthyologist and authority on sharks. A pioneer in marine conservation and the study of shark behavior, Clark helped the public understand and appreciate the much maligned species. She was of the first scientists to use scuba gear to conduct underwater scientific research and a veteran of more than 70 deep dives in submersibles, Clark continued diving into her nineties. Ms. Clark passed away in early 2015.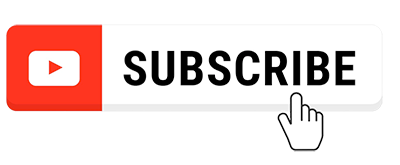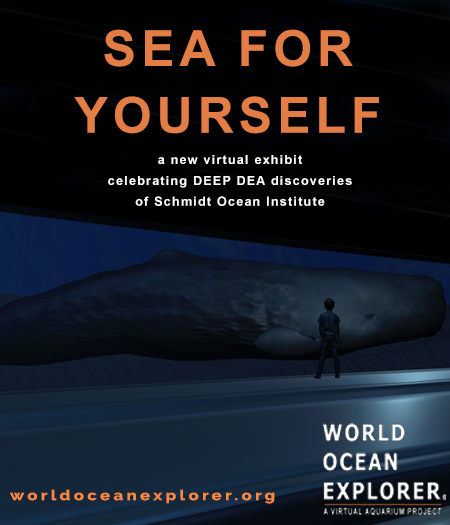 Explore deep-sea animals and environments as you've never seen before. In partnership with the Schmidt Ocean Institute (SOI) the World Ocean Observatory (W2O) has launched a groundbreaking immersive 3D virtual aquarium exhibit! Try World Ocean Explorer FREE today at worldoceanexplorer.org/deep-sea-aquarium.html