Brandywine River Museum Wildflower Gardens
Street Address:
U.S. Route 1, P.O. Box 141
School Programs:
The Brandywine River Museum offers special programs and educational materials designed to introduce visitors to the museum's collections. For more information, call (610) 388-8382 or send an email to education@brandywine.org. , http://www.brandywinemuseum.org/educate.html
Study Collections:
The Brandywine River Museum collects and preserves American art with primary emphasis on the art history of the Brandywine Valley, on American landscape and still life painting, and on illustration., http://www.brandywinemuseum.org/collect.html
The Brandywine Conservancy is committed to the belief that preservation and wise use of natural and cultural resources provides health, education, beauty and increased quality of life for individuals and communities. The Conservancy assures present and future generations of open space, dependable water supplies, historical sites and important works of American art, and also provides an understanding of the meaning and potential of these things, both separately and in relation to each other. The Conservancy preserves, protects, interprets, utilizes and displays these resources through its Brandywine River Museum and Environmental Management Center.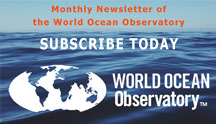 WORLD OCEAN EXPLORER 2020
With a game capable of reaching a global audience, WORLD OCEAN EXPLORER can expand interest in ocean issues and habitats, and excite students about the infinite possibilities associated with ocean exploration. LEARN MORE.