Catalina Island Conservancy
Exhibits:
Two Nature Centers and a Botanic Garden focusing on the natural history of the Island and the Conservancy's conservation programs.
Study Collections:
Plant Herbarium at the Wrigley Memorial and Botanical Garden
Web Programs:
Extensive web resources on the natural history of Catalina.
The mission of the Catalina Island Conservancy is to be a responsible steward of its land through a balance of conservation, education and recreation.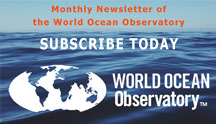 WORLD OCEAN EXPLORER 2020
With a game capable of reaching a global audience, WORLD OCEAN EXPLORER can expand interest in ocean issues and habitats, and excite students about the infinite possibilities associated with ocean exploration. LEARN MORE.