Center of Ecology, Fisheries and Oceanography of the Gulf of Mexico (EPOMEX)-Autonomus University of Campeche
Street Address:
Av. Agustin Melgar s/n, Col. Buenavista
Facsimile:
(52-981) 19800 ext. 62399
Publications:
Books, newsletter (Jaine on line)
School Programs:
Master of Integrated Management of Coastal and Marine Zones., http://www.uacam.mx/epomex/maestria.html
Generar y difundir investigaci?n basica y aplicada de las zonas costeras y marina del Golfo de Mexico y del Caribe mexicanos.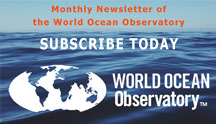 WORLD OCEAN EXPLORER 2020
With a game capable of reaching a global audience, WORLD OCEAN EXPLORER can expand interest in ocean issues and habitats, and excite students about the infinite possibilities associated with ocean exploration. LEARN MORE.