Centro Ecologico Akumal
Located on the Mexican Caribbean coast, Centro Ukana I Akumal A.C. (dba Centro Ecol?gico Akumal or CEA) was founded in 1993, to ?monitor the impact of development on the regional ecosystems and culture, to report findings and their significance to the public through education, and through education influence public policy?.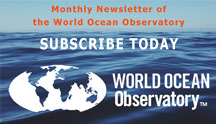 WORLD OCEAN EXPLORER 2020
With a game capable of reaching a global audience, WORLD OCEAN EXPLORER can expand interest in ocean issues and habitats, and excite students about the infinite possibilities associated with ocean exploration. LEARN MORE.