Clean Ocean Action
Street Address:
Building 18,Hartshorne Drive,PO Box 505
Publications:
Special publications on wastewater discharge in the ocean, dredged material management, water quality, and environmental tips
School Programs:
Storm drain stenciling, beach cleanups, classroom and group presentation on ocean pollution issues, http://www.cleanoceanaction.org/index.php?id=84
"Our goal is to improve the degraded water quality of the marine waters off the New Jersey/New York coast. Clean Ocean Action will identify the sources of pollution and mount an attack on each source by using research, public education, and citizen action to convince our public officials to enact and enforce measures which will clean up and protect our ocean."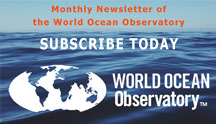 WORLD OCEAN EXPLORER 2020
With a game capable of reaching a global audience, WORLD OCEAN EXPLORER can expand interest in ocean issues and habitats, and excite students about the infinite possibilities associated with ocean exploration. LEARN MORE.