Friends of Casco Bay
Publications:
Casco Bay Bulletin (newsletter) Annual Report to the Community Issue alerts
Curriculum:
The Casco Bay Curriculum translates the wealth of knowledge about this busy Maine estuary into classroom activities. Hands-on activities and Internet research for students in grades 4-6 use scientific data from research by Friends of Casco Bay and others. Student activities and teacher background information incorporate local water quality data and population studies of "diagnostic species", whose abundance or decline reflect the overall health of the estuary. Students address real-world environmental issues and undertake service learning to improve their communities.
To improve and protect the environmental health of Casco Bay, Maine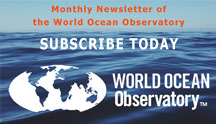 WORLD OCEAN EXPLORER 2020
With a game capable of reaching a global audience, WORLD OCEAN EXPLORER can expand interest in ocean issues and habitats, and excite students about the infinite possibilities associated with ocean exploration. LEARN MORE.