Heard Natural Science Museum and Wildlife Sanctuary
Publications:
We publish a quarterly membership newsletter, "Have You Heard"
School Programs:
Wide variety of ed. opportunities, incl.guided trails, animal talks, field labs, scout programs, preschool programs, summer camps, & teacher workshops
Exhibits:
The Heard Museum maintains approximately 4,500 square feet of indoor exhibits in the areas of ecology, geology, natural history, and nature art.
Study Collections:
The Heard has a collection of over 37,000 items, including preserved vertebrate and insect specimens, nature art, and cultural items.
Our mission is bringing nature and people together to discover, enjoy, experience, preserve, and restore our priceless environment.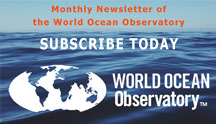 WORLD OCEAN EXPLORER 2020
With a game capable of reaching a global audience, WORLD OCEAN EXPLORER can expand interest in ocean issues and habitats, and excite students about the infinite possibilities associated with ocean exploration. LEARN MORE.