National Science Museum
Publications:
Our museum has several periodical publications, such as 'Bulletin of the National Science Museum Series A-E' for research results on museum specimens, 'Memoirs of the National Museum' for reporting research results, and 'National science Museum Monographs' for specific subjects., http://research.kahaku.go.jp/publication/
School Programs:
The National Science Museum provides various educational services for schools such as activities at Teachers' Center, guidances for school groups in observation and actual practice, and lending specimens for educational purposes., http://www.kahaku.go.jp/english/education/outline/01.html
Curriculum:
The National Science Museum offers compelling and thought-provoking lectures and observations for everyone, from young to adults. There are plenty of opportunities to study science at the Museum, depending on people???s interest and concerns. Fun with science?????????the National Science Museum Exploration Class,Discovery Talks, etc. Programs in each branch of the natural sciences?????????the Nature Observation Tours, Nature Classes for Children,etc. Ongoing programs to cultivate interest in science?????????the Science Museum Exploration Club, the Ueno Museum Club, etc, http://www.kahaku.go.jp/english/education/outline/
Exhibits:
The permanent exhibits at the National Science Museum have until recently been exhibited only at the Main Building and the New Annex Phase I. With the opening of the New Annex Phase II on November 2, 2004, however, the Museum???s exhibition space expanded dramatically. The New Annex now has some 8,900 square meters of exhibition floor spaces. Inspired by the theme??? The History of Life on Earth: Human Beings in Coexistence with Nature,???t he New Annex offers a wide range of displays on the earth,life,and science ? technology of past and present,as well as the relationship of people to each of these, based on the most recent research results. The Main Building is currently closed for renovations, but is scheduled to open with an all-new selection of exhibits, http://www.kahaku.go.jp/english/exhibitions/ueno/
Study Collections:
Specimens (Fiscal 2004) Department of Zoology 1,731,511 Department of Botany 1,274,527 Department of Geology and Paleontology 215,709 Department of Anthropology 159,270 Department of Science and Engineering 27,585 Total 3,408,602
Web Programs:
Visitors to the National Science Museum website can find out everything they need to know, in Japanese and English, such as how to use the Museum, the content of the exhibits, and the Museum???s many educational activities and research programs., http://www.kahaku.go.jp/english/
The Independent Administrative Institution National Science Museum was established with the objective of conducting survey and research work in natural history and other natural sciences along with their applications, and of collecting scientific specimens, preserving them (or nurturing them, in the case of living specimens), and of sharing the results of these labors with the general public, promoting the natural sciences and science education in society.

DISTANCE LEARNING RESOURCES
To support all educators and parents teaching from home in the weeks ahead, the World Ocean Observatory is pulling together a compendium of home-study tools and resources for teaching and learning about the ocean. These resources can be used by parents, schools, educators and others to address the educational gaps being created by local and national 'shelter in place' initiatives to help flatten the curve on the Covid-19 outbreak. This list of resources is a work in progress: please reach out if you have other key elements that we should be sharing with our global community.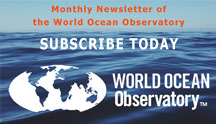 WORLD OCEAN EXPLORER 2020
With a game capable of reaching a global audience, WORLD OCEAN EXPLORER can expand interest in ocean issues and habitats, and excite students about the infinite possibilities associated with ocean exploration. LEARN MORE.