Panama Canal Museum
Exhibits:
Honoring 150th anniversary of completion of Panama RR, 1st transcontinental RR. History exhibit from Spanish colonial, French sea-level to U.S.
Study Collections:
To be digitized official Canal records from 1906-1941, including the Isthmian Canal Commission records, for research
Web Programs:
Why A Canal? Overview, history, how it operates, is it still important, about the culture. Latest featured program: Roosevelt Medal Certificate, http://www.panamacanalmuseum.org
To preserve history of Panama Canal, 1904-1999, contributions of citizens across the globe, construction, operation, defense, maintenance

DISTANCE LEARNING RESOURCES
To support all educators and parents teaching from home in the weeks ahead, the World Ocean Observatory is pulling together a compendium of home-study tools and resources for teaching and learning about the ocean. These resources can be used by parents, schools, educators and others to address the educational gaps being created by local and national 'shelter in place' initiatives to help flatten the curve on the Covid-19 outbreak. This list of resources is a work in progress: please reach out if you have other key elements that we should be sharing with our global community.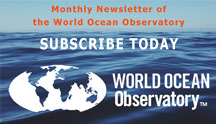 WORLD OCEAN EXPLORER 2020
With a game capable of reaching a global audience, WORLD OCEAN EXPLORER can expand interest in ocean issues and habitats, and excite students about the infinite possibilities associated with ocean exploration. LEARN MORE.