Rhode Island Sea Grant
Publications:
Rhode Island Sea Grant publishes a variety of documents on topics relating to sustainable fisheries and sustainable coastal communities and ecosystems, including issues such as marine protected areas, bycatch, public access, natural hazards, coastal management, boating, and more., http://seagrant.gso.uri.edu/bookstore
Rhode Island Sea Grant implements integrated, systems-oriented research, education, and outreach strategies designed to foster leadership dedicated to the inceased stewardship of marine ecosystems and their allied marine economies. Our core mission is to apply university-based talent to creating more sustainable and secure "coastal futures."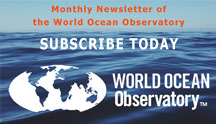 WORLD OCEAN EXPLORER 2020
With a game capable of reaching a global audience, WORLD OCEAN EXPLORER can expand interest in ocean issues and habitats, and excite students about the infinite possibilities associated with ocean exploration. LEARN MORE.