Rhode Island Sea Grant
Publications:
Rhode Island Sea Grant publishes a variety of documents on topics relating to sustainable fisheries and sustainable coastal communities and ecosystems, including issues such as marine protected areas, bycatch, public access, natural hazards, coastal management, boating, and more., http://seagrant.gso.uri.edu/bookstore
Rhode Island Sea Grant implements integrated, systems-oriented research, education, and outreach strategies designed to foster leadership dedicated to the inceased stewardship of marine ecosystems and their allied marine economies. Our core mission is to apply university-based talent to creating more sustainable and secure "coastal futures."

DISTANCE LEARNING RESOURCES
To support all educators and parents teaching from home in the weeks ahead, the World Ocean Observatory is pulling together a compendium of home-study tools and resources for teaching and learning about the ocean. These resources can be used by parents, schools, educators and others to address the educational gaps being created by local and national 'shelter in place' initiatives to help flatten the curve on the Covid-19 outbreak. This list of resources is a work in progress: please reach out if you have other key elements that we should be sharing with our global community.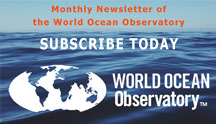 WORLD OCEAN EXPLORER 2020
With a game capable of reaching a global audience, WORLD OCEAN EXPLORER can expand interest in ocean issues and habitats, and excite students about the infinite possibilities associated with ocean exploration. LEARN MORE.