Rocky Mountain Dinosaur Resource Center
School Programs:
Explore our fabulous dinosaur exhibits, Understand what a Paleontologist does, Discover how fossils are formed and preserved, Identify what makes a dinosaur a dinosaur, Learn where fossils are found, See what lived in the oceans 65 million years ago. And See fossils prepared in our lab!, http://www.rmdrc.com/Education/education.htm
Exhibits:
The Rocky Mountain Dinosaur Resource Center is host to some of the most spectacular dinosaurs, marine reptiles, flying reptiles and fish of North America?s Late Cretaceous world. Each skeleton tells a tale of how they may have appeared in life, the environments they lived in, stories of the discovery and excavation of each specimen., http://www.rmdrc.com/exhibits/exhibits.htm
A new 20,000 square foot museum in Woodland Park, Colorado, featuring fossils from North America?s Cretaceous Period including marine reptiles, pterosaurs, dinosaurs, a working fossil lab viewable by visitors, and hands-on educational activities.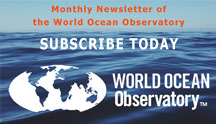 WORLD OCEAN EXPLORER 2020
With a game capable of reaching a global audience, WORLD OCEAN EXPLORER can expand interest in ocean issues and habitats, and excite students about the infinite possibilities associated with ocean exploration. LEARN MORE.