Santa Monica Pier Aquarium
School Programs:
The Santa Monica Pier Aquarium offers marine biology and environmental education programs for K-12 students and their teachers. Field trips include a naturalist-led presentation both inside the aquarium and on the beach just outside its doors. Classes are two hours in length, based on the California science standards and are offered weekdays at 9:30 a.m. and 12:00 p.m. The fee is $150 for a maximum of 60 students; teachers are free. For reservations call 310-393-6149, ext. 105.
As a community program of Heal the Bay, we inspire understanding and conservation of the Santa Monica Bay and our watersheds through hands-on education, stewardship and discovery.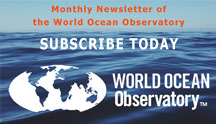 WORLD OCEAN EXPLORER 2020
With a game capable of reaching a global audience, WORLD OCEAN EXPLORER can expand interest in ocean issues and habitats, and excite students about the infinite possibilities associated with ocean exploration. LEARN MORE.