Save The Bay
Street Address:
350 Frank H. Ogawa Plaza, Ste 900
Publications:
Save The Bay publishes a quarterly newsletter, as well as publications on special topics pertaining to the Bay., http://savesfbay.org
School Programs:
Save The Bay's award-winning Watershed Education Programs allow students to discover the natural treasure that defines our region: San Francisco Bay. We offer middle and high school students and teachers environmental education experiences on the Bay and in their schools., http://savesfbay.org/education
Curriculum:
Teacher Training & Resources Watershed Curriculum Save The Bay?s Watershed Curriculum is designed to help Bay Area science and environmental educators easily incorporate experiential, Bay-specific activities into their lessons. The curriculum meets the California Science Framework and State Science Standards for middle and high school levels., http://savesfbay.org/education
Save The Bay is the oldest and largest membership organization working exclusively to protect and restore San Francisco Bay and its watershed. Save The Bay's 10,000 members work with our staff and volunteers to protect the Bay from today's threats - pollution and sprawl.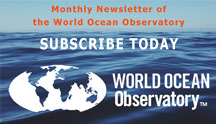 WORLD OCEAN EXPLORER 2020
With a game capable of reaching a global audience, WORLD OCEAN EXPLORER can expand interest in ocean issues and habitats, and excite students about the infinite possibilities associated with ocean exploration. LEARN MORE.