Save Our Seas
School Programs:
http://www.saveourseas.org/OceanPulse/oceanPulse.htm
SOS is an international Hawai'i based 501(c)(3) non-profit organization that utilizes education and research to preserve, protect, and restore the world?s oceans for future generations.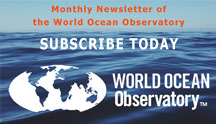 WORLD OCEAN EXPLORER 2020
With a game capable of reaching a global audience, WORLD OCEAN EXPLORER can expand interest in ocean issues and habitats, and excite students about the infinite possibilities associated with ocean exploration. LEARN MORE.