Sea Education Association
School Programs:
SEA students come from around the world and from majors ranging from environmental science to philosophy. They go to sea onboard our ships as mariners, as scientists working to understand the environment, and as scholars seeking to understand the experience of seafaring. Speaking to these roles, the academic program at SEA is organized into three disciplines: * Oceanography provides students with the scientific foundation needed to use the equipment and instruments onboard the ship to investigate the planet?s oceans. * Nautical Science provides students with the practical skills to safely operate a tall ship in high seas. * Maritime Studies provides students a wider historical and social perspective on the experience of going to sea. Together, these components of the SEA curriculum give students a comprehensive understanding of the world?s oceans and our relationship to students and prepare them for their SEA adventure., http://www.sea.edu/academics/programs.asp
Curriculum:
The first half of the program (the shore component) is spent at the SEA campus in Woods Hole, Massachusetts. Studying oceanography, maritime history and literature, and ship navigation, students learn about the human experience and the sea, use scientific methods to study it, and design research projects that will be the focus of their work at sea. The sea component takes students to the open sea on a traditional sailing vessel that is campus, classroom, and home. Applying knowledge acquired ashore, students learn new skills, complete their research projects, and meet the age-old challenges the sea poses to mariners., http://www.sea.edu/academics/program_undergraduateprogr.asp
SEA is an educational institution dedicated to the study of the ocean environment and its relationship to the Earth and to human affairs. Our mission is to challenge students intellectually and physically within a rigorous, interactive, interdisciplinary curriculum, while providing opportunities for significant personal growth. Our goal is to fulfill this mission through intensive coursework and practical experience acquired both ashore on a residential campus and at sea aboard deep-ocean sailing research vessels.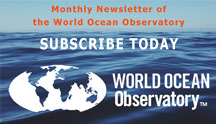 WORLD OCEAN EXPLORER 2020
With a game capable of reaching a global audience, WORLD OCEAN EXPLORER can expand interest in ocean issues and habitats, and excite students about the infinite possibilities associated with ocean exploration. LEARN MORE.