SEAS (Student Experiments At Sea)
Web Programs:
SEAS Classroom to Sea Labs and Report Fair: program for students to participate in deep-sea science through classroom labs and on-line deep-sea data.
Sponsored by the NSF, Ridge 2000 is an interdisciplinary research program to study Earth's oceanic spreading ridge systems as an integrated whole.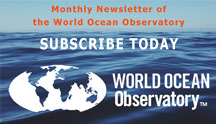 WORLD OCEAN EXPLORER 2020
With a game capable of reaching a global audience, WORLD OCEAN EXPLORER can expand interest in ocean issues and habitats, and excite students about the infinite possibilities associated with ocean exploration. LEARN MORE.