University of Mauritius
Street Address:
Central Administration, Level 7, Academic Complex, Tower Block
School Programs:
Bachelor?s degrees,postgraduate programmes in principal fields of studies.Programmes are modularized and credit-rated with a modular weighting system., http://www.uom.ac.mu/programmes.htm
Curriculum:
Each Programme of Studies is an approved curriculum made up of a specified number of modules (core and elective),drawn from 1 field of study or more., http://www.uom.ac.mu/programmes.htm
The core mission is the creation and dissemination of knowledge and understanding for the citizens of Mauritius and the international community.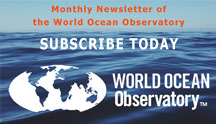 WORLD OCEAN EXPLORER 2020
With a game capable of reaching a global audience, WORLD OCEAN EXPLORER can expand interest in ocean issues and habitats, and excite students about the infinite possibilities associated with ocean exploration. LEARN MORE.