X-Ray International Dive Magazine
Publications:
A refreshing online dive magazine which is absolutely FREE! X-Ray Mag is an informative and interesting read with news, features and articles covering a wide variety of diving-related issues. It is distributed paperless through email, and thus reduces unnecessary paper wastage., http://www.xray-mag.com/issuearchive
X-RAY MAG is an international dive magazine. It is complimentary and published in pdf-format and distributed worldwide over the internet every other month. The vision behind X-RAY MAG is to educate and raise public understanding and appreciation of the underwater realm and its significance to the world. Our mission is to create a new type of dive media, rejuvenate the genre and become a significant worldwide media in our field.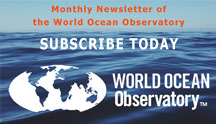 WORLD OCEAN EXPLORER 2020
With a game capable of reaching a global audience, WORLD OCEAN EXPLORER can expand interest in ocean issues and habitats, and excite students about the infinite possibilities associated with ocean exploration. LEARN MORE.