Naval Museum of Alberta
Publications:
"The Ensign" a quarterly newsletter sne to all members of the Naval Museum Society. It describes the current happening in the museum. , http://www.navalmuseum.ab.ca
School Programs:
We offer guided tour of the museum to any interested parties. These include student groups, members of scouting and military cadets, seniors orgs., http://www.navalmusuem.ab.ca
Curriculum:
The Alberta curriculum for Social Studies emphases the rise of nationalism. Our recent focus on the Battle of Trafalgar was developed to enlarge this, http://www.navalmuseum.ab.ca
Exhibits:
We have three real naval aircraft, many ship models, much naval art and a large display of naval weaponry and artifacts. , http://www.navalmusuem.ab.ca
Study Collections:
A library of 4000 titles, a photo collection approaching 100, 000 images,what is believed to be the only surviving WWII convoy records., http://www.navalmuseum.ab.ca
The purpsoe fo the museum is to promote awareness and unders tandidng of the role played by the Royal Canadian Navy to our country.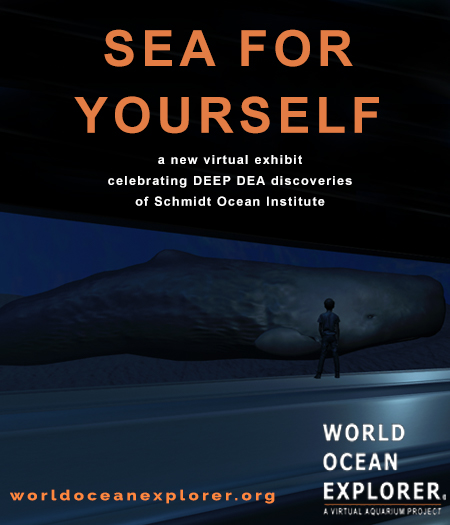 Explore deep-sea animals and environments as you've never seen before. In partnership with the Schmidt Ocean Institute (SOI) the World Ocean Observatory (W2O) has launched a groundbreaking immersive 3D virtual aquarium exhibit! Try World Ocean Explorer FREE today at worldoceanexplorer.org/deep-sea-aquarium.html
SUPPORT W2O WHEN YOU SHOP ONLINE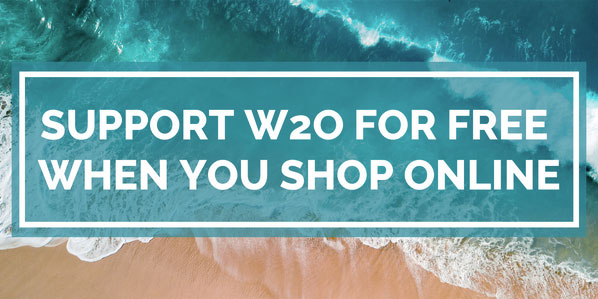 GreenH2O Rewards is a free browser extension that gets 30,000+ stores to contribute part of your purchase price to water-related charities. When you join through the W2O referral link you'll automatically be supporting our programs--at no extra cost--when you shop online. GreenH2O Rewards extension will also save you money by automatically applying the best discount codes at checkout. Saving money and helping the ocean. What could be better?
* GreenH2O Rewards will never collect your personal information nor sell your data
OUTLAW OCEAN MUSIC PROJECT:
WHERE MUSIC MEETS JOURNALISM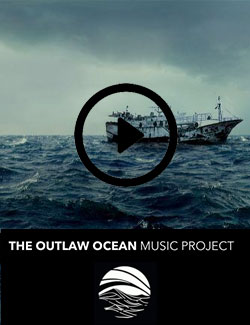 All music in this project is based on THE OUTLAW OCEAN, a New York Times best-selling book by Ian Urbina that chronicles lawlessness at sea around the world. The reporting touches on a diversity of abuses ranging from illegal and overfishing, arms trafficking at sea, human slavery, gun-running, intentional dumping, murder of stowaways, thievery of ships, and other topics. The music is an act of solidarity across geography and language, and an attempt at storytelling from written word to music. It is a captivating collection of inspired songs. Take your pick: listen to ambient tracks, classical, electronic or hiphop.