Images of sailors and vessels appear in the traditional media of painting and drawing, but also in the decorative arts, utilitarian items, ephemeral objects, even carved in rock walls of mountains and deserts. Museums, of course, are predictable sources for these works, but they can also be found in expressions of popular culture, past and present, in fiction and non-fiction, in films, poetry and song.
For a comprehensive list of ocean-related literature, please visit Further Reading. To suggest artists for this page, send us an email.
Lindsay Olson: Sound in the Sea
Art and Ocean Acoustics
This project makes visible the invisible world of sound in the sea. Artist Lindsay Olson creates densely embroidered silk panels that help describe what researchers are discovering. The work illustrates the largest daily migration of zooplankton, the sound-enhancing SOFAR channel, phytoplankton, the dramatic vocalizations of marine life gathered by hydrophones. To listen to audio files of whale songs, shipping sounds, seismic events and more, visit adeon.unh.edu/audiogallery. Pictured: Circular Sounds: Passive Acoustics, 35" x 35". Embroidery, beading, collage on silk.


Sea Stories
Jane Lawton Baldridge is a visual artist fighting for the health of the ocean through her work. Her two-dimensional abstract paintings, Sea Stories, are an engaging attempt to bring to mind environmental issues and our species' non-reciprocal attitude towards the life-giving element of water. In her own words, "As sea levels rise and powerful storms erode the landscape, lack of moral compass erodes society." Additionally, her Oceana Phenomena: sea level stories is an ongoing project meant to educate people about the rising water in many coastal towns.

Northlandscapes
A stunning collection of art landscape photography by visual artist and fine art photographer Jan Erik Waider. Waider's work captures the raw stillness of the Nordic landscapes of Scandinavia, Iceland, Greenland and beyond. @northlandscapes

David Rumsey Map Collection
This historic map collection is a true work of art. The more than 87,000 maps and related images available include rare 16th through 21st century maps of America, North America, South America, Europe, Asia, Africa, Pacific, Arctic, Antarctic, and the World. A stunning collection and a fabulous resource.

Krisanne Baker
An activist and ecological artist. Her paintings, drawings, printmaking, and installations are concerned with water quality, fresh water availability, and water rights. Her artist statement reads as such: "My work as an ecological artist and activist conceptualizes concern for humanities' unsustainable practices and the vulnerability of water -- from the local to the global..."
The Marine Foundation is an eco arts organization dedicated to creating living underwater sculptures that regenerate marine ecosystems and support a network of coral gardens around the world.
On Twitter @themarinefounda
Follow them on Facebook

California created the nation's first statewide network of 124 Marine Protected Areas (MPAs) stretching from Oregon to the Mexico border. Soon after the system was established, photographer Jasmine Swope set out to capture the essence of the marine parks. The result is "Our Ocean's Edge," a photo-documentary project paired with narratives written by author Dwight Holing. The project captures the fragility and beauty of the MPAs in the hope that the project will increase awareness about their benefit and necessity and will inspire further conservation action and public will.

Mami Wata: Art for Water Spirits
in Africa and its Diasporas

Here you will find a survey of artistic representations of Mami Wata, an African goddess of the sea, by Dr. Henry John Drewal, a colorful portfolio of artistic representations of this sea spirit who has found her way into the material and religious culture of Africa and the African diaspora.

Sound artist Halsey Burgund and marine biologist Wallace J. Nichols joined forces to collect the voices of people around the world as they recount personal experiences with the ocean. Combined with music written by Halsey, the voices become an integral part of a new musical composition and audio collages which listeners can modify to suit their own preferences.

Journey Deep Into the Heart of Water

Artist Laurent Costa uses a microscope to capture the pure essence of water, to look at it in a pure state and find magic in the present moment. Laurent has said, "The hour is for the awareness of our world heritage. The purpose of this project is to educate about the protection or our water systems and to have a better understanding of water by such simple gestures.

Jason de Caires Taylor
Cancun's Underwater Museum

One man's artistic vision: this museum off the coast of Cancun has nearly 500 sculptures sunken in up to 10 meters of water-a vital tourist attraction but also a front line in conservation as it diverts divers from Mexico's fragile coral reef.

Cape Farewell brings artists, scientists and educators together to collectively address and raise awareness about climate change. Created by David Buckland, Cape Farewell has led three expeditions into the wild, beautiful and icy High Arctic, a place for artistic inspiration and scientific enquiry.

Books of Ice

Sculptures by Basia Irland. Text by Kathleen Dean Moore. Published in March/April 2013 Orion Magazine. Ms. Irland's work emphasizes the necessity of communal effort and scientific knowledge to deal with the complex issues of climate disruption and watershed restoration by releasing seed-laden ephemeral ice sculptures into rivers.

Art and the Sea Gallery

This gallery at Britain's National Maritime Museum, Greenwich, offers an overview of the sea in European visual culture from the 16th to 21st centuries.

American Society of Marine Artists
A gallery of members' work is an outstanding feature of this site on contemporary American marine art. ASMA is a membership organization aiming to recognize and promote marine art and history, and to encourage the interests of artists, historians, marine enthusiasts and others.
The Institute for Figuring: Crochet Coral Reef

The Institute For Figuring is crocheting a coral reef: a woolly celebration of the intersection of higher geometry and feminine handicraft, and a testimony to the disappearing wonders of the marine world.

Arden Scott: Sculptor

Arden Scott's environment provides much of the inspiration for her artwork, which most recently has centered on the creation of elegantly simplified sculptures of boats, canoes and other pleasure craft.

Saltwater Yirkalla Bark Paintings

The Australian National Maritime Museum's display of its renowned Saltwater Collection... eighty spectacular Indigenous bark paintings that double as legal documents. All of these works were painted by artists among the Yolngu people of north-east Arnhem Land in the late 1990s to explain their traditional ties with the region's coastal zone - their 'saltwater country.' Click here for image gallery.

Please visit Ocean Publications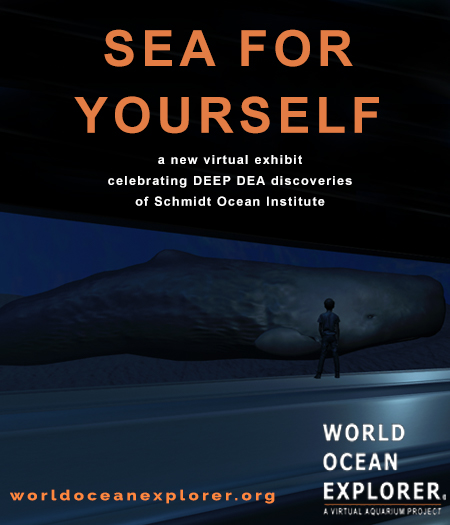 Explore deep-sea animals and environments as you've never seen before. In partnership with the Schmidt Ocean Institute (SOI) the World Ocean Observatory (W2O) has launched a groundbreaking immersive 3D virtual aquarium exhibit! Try World Ocean Explorer FREE today at worldoceanexplorer.org/deep-sea-aquarium.html
SUPPORT W2O WHEN YOU SHOP ONLINE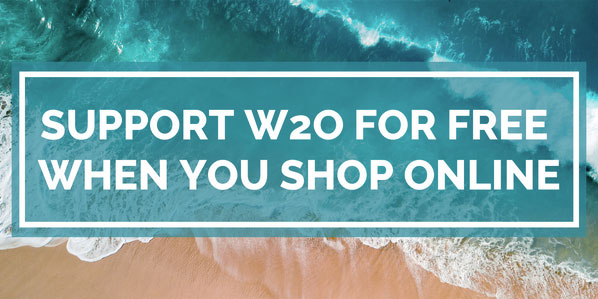 GreenH2O Rewards is a free browser extension that gets 30,000+ stores to contribute part of your purchase price to water-related charities. When you join through the W2O referral link you'll automatically be supporting our programs--at no extra cost--when you shop online. GreenH2O Rewards extension will also save you money by automatically applying the best discount codes at checkout. Saving money and helping the ocean. What could be better?
* GreenH2O Rewards will never collect your personal information nor sell your data
OUTLAW OCEAN MUSIC PROJECT:
WHERE MUSIC MEETS JOURNALISM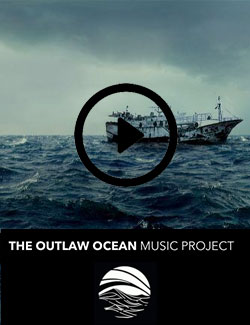 All music in this project is based on THE OUTLAW OCEAN, a New York Times best-selling book by Ian Urbina that chronicles lawlessness at sea around the world. The reporting touches on a diversity of abuses ranging from illegal and overfishing, arms trafficking at sea, human slavery, gun-running, intentional dumping, murder of stowaways, thievery of ships, and other topics. The music is an act of solidarity across geography and language, and an attempt at storytelling from written word to music. It is a captivating collection of inspired songs. Take your pick: listen to ambient tracks, classical, electronic or hiphop.