 © 2021
World Ocean Observatory
P.O. Box 1
Sedgwick, Maine 04676
PRIVACY POLICY
This privacy policy sets out how World Ocean Observatory (W2O) uses and protects any information that you provide when either using our website or when signing up for our monthly newsletter list.
W2O is committed to ensuring that your privacy is protected. Any personal information you've provided by which you can be identified is used in accordance with this privacy statement.
What data does W2O collect?
< first and last name
< email address
< occupation
< country of origin
< affiliation with W2O
What does W2O do with this information?
Quantifiable list management for annual reporting (community size)
Monthly emails related to W2O program initiatives and activities. Ocean information and news.
Is my data secure?
W2O is committed to keeping your information secure. We rely on our safe sender list practices with the help of a small business marketing platform (MailChimp) and their compliance with general data protection regulations to keep your data secure. In order to prevent unauthorized access or disclosure, there are electronic and managerial procedures in place to safeguard and secure the information we collect online.
What about links to other websites?
Our website contains many links to third party websites of interest. Once you click on a link and leave our site we do not have any control over third party sites and behaviors. We cannot be responsible for the protection and privacy of any information which you provide after you've left our site. Such sites are not governed by this privacy agreement. Please exercise caution: review any privacy statement applicable to the third party site in question.
Can I restrict the collection of my personal information?
Yes. We ask for certain information on our signup form. The only information that is a required field is your email address. All other fields can be left blank at your discretion.
Whenever you receive one of our monthly enewsletters, you have the option to unsubscribe. Link is always in the footer of each email. You may change, update, or remove your personal information by visiting your subscriber preferences in the footer.
You may always reach us by email: info@worldoceanobservatory.org
Our relationships within this community of ocean advocates are very important to us. We promise never to sell, distribute, or lease your personal information. We may occasionally send you promotional information about third party opportunities which we think you may find interesting or which have programmatic benefits for W2O. You can always opt out of such emails by contacting us at info@worldoceanobeservatory.org.
You may request details of the personal information which we hold about you under the Data Protection Act 1998. If you would like a copy of the information held on you please write to info@worldoceanobservatory.org.
If you believe that any of your information is incorrect or incomplete, please email us as soon as possible at info@worldoceanobservatory.org.
W2O reserves the right to periodically review and update this policy. Date of any changes will be reflected in the date above.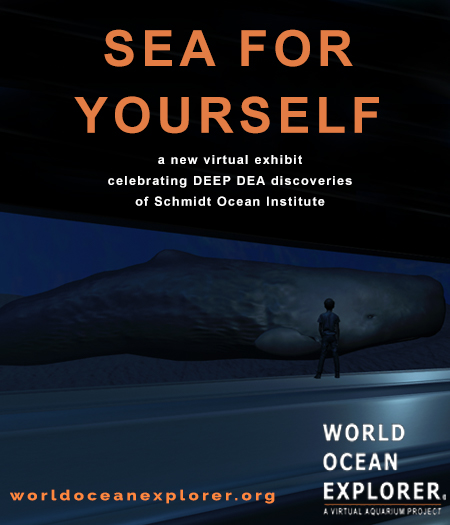 Explore deep-sea animals and environments as you've never seen before. In partnership with the Schmidt Ocean Institute (SOI) the World Ocean Observatory (W2O) has launched a groundbreaking immersive 3D virtual aquarium exhibit! Try World Ocean Explorer FREE today at worldoceanexplorer.org/deep-sea-aquarium.html
SUPPORT W2O WHEN YOU SHOP ONLINE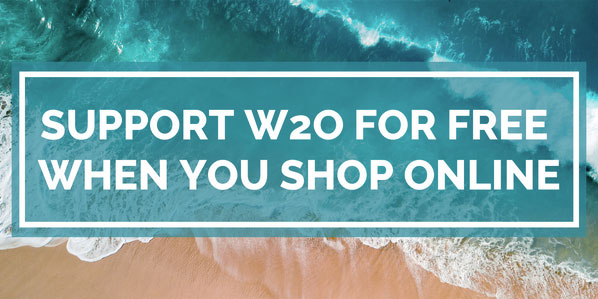 GreenH2O Rewards is a free browser extension that gets 30,000+ stores to contribute part of your purchase price to water-related charities. When you join through the W2O referral link you'll automatically be supporting our programs--at no extra cost--when you shop online. GreenH2O Rewards extension will also save you money by automatically applying the best discount codes at checkout. Saving money and helping the ocean. What could be better?
* GreenH2O Rewards will never collect your personal information nor sell your data
OUTLAW OCEAN MUSIC PROJECT:
WHERE MUSIC MEETS JOURNALISM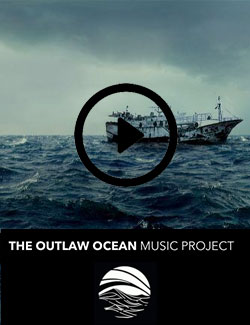 All music in this project is based on THE OUTLAW OCEAN, a New York Times best-selling book by Ian Urbina that chronicles lawlessness at sea around the world. The reporting touches on a diversity of abuses ranging from illegal and overfishing, arms trafficking at sea, human slavery, gun-running, intentional dumping, murder of stowaways, thievery of ships, and other topics. The music is an act of solidarity across geography and language, and an attempt at storytelling from written word to music. It is a captivating collection of inspired songs. Take your pick: listen to ambient tracks, classical, electronic or hiphop.