Broadcast Affiliates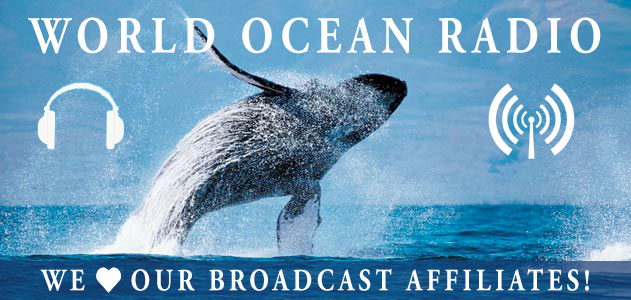 WORLD OCEAN RADIO appreciates its family of broadcast affiliates:
- WERU 89.9 FM, Blue Hill, ME
- California Academy of Sciences/Steinhart Aquarium
- KSER-FM, Everett, WA
- WGDR 91.1 FM, Goddard College Community Radio
- Erie Maritime Museum
- 3CR Melbourne, Australia: Out of the Blue
- Waiheke Radio, 107.4 FM, Waiheke Island, New Zealand
- Mystic Seaport
- Geneva Radio
- OceansInc.org
- WRFA-LP, Chautauqua County: WUOW-LP, Oneonta, NY
- KRFP-LP, Moscow, Idaho
- WRST-FM, University of Wisconsin community radio
- University of Pennsylvania Public Radio
- WP$E FM 107.10, Penn State
- WAZU 90.7 FM Peoria, IL
- KKFI Community Radio 90.1 FM, Kansas City, KS
- South Western Africa's dlist.org
- East Coast Africa's dlist-asclme.org
- KOWA 106.5 FM, Olympia, Washington
- 90.5 WERG-FM, Gannon University
- WZRD 88.3 FM, Northeastern Illinois University in Chicago
- KKFI 90.1 FM, Kansas City Community Radio
- WXAC 91.3 FM, Albright College, Reading, PA
- WTJU 91.1 FM, University of Virginia, Charlottesville
- KAOS 89.3 FM, Evergreen State College Community Radio, Oregon
- KACR-LP, 96.1, Alameda Community Radio, California
- WRWK-LP, 93.9, The Work FM, Midlothian, Virginia
- KVMR 89.5, Nevada City, CA,
- WGRN 89.5, Greenville University Radio, Illinois
- WORT 89.9FM, Madison Community Radio, Wisconsin
- KMXT 100.1 FM, Public Radio, Kodiak, Alaska
- KBCS 91.3 Community Radio, Bellevue, Washington
World Ocean Radio has produced more than 390 radio broadcasts to date, and is heard all over the world through community radio stations, via environmental NGOs, National Science Radio, and on college campuses nationwide. If you are a broadcaster we hope you will consider adding World Ocean Radio to your weekly programming schedule. We know your listening audience will discover a rewarding wealth of knowledge and meaningful information about the state of the world ocean that is relevant for us all.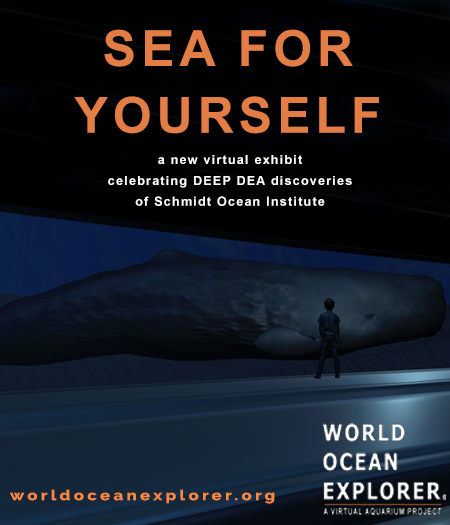 Explore deep-sea animals and environments as you've never seen before. In partnership with the Schmidt Ocean Institute (SOI) the World Ocean Observatory (W2O) has launched a groundbreaking immersive 3D virtual aquarium exhibit! Try World Ocean Explorer FREE today at worldoceanexplorer.org/deep-sea-aquarium.html
SUPPORT W2O WHEN YOU SHOP ONLINE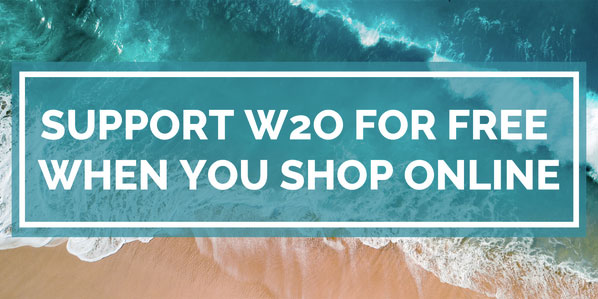 GreenH2O Rewards is a free browser extension that gets 30,000+ stores to contribute part of your purchase price to water-related charities. When you join through the W2O referral link you'll automatically be supporting our programs--at no extra cost--when you shop online. GreenH2O Rewards extension will also save you money by automatically applying the best discount codes at checkout. Saving money and helping the ocean. What could be better?
* GreenH2O Rewards will never collect your personal information nor sell your data
OUTLAW OCEAN MUSIC PROJECT:
WHERE MUSIC MEETS JOURNALISM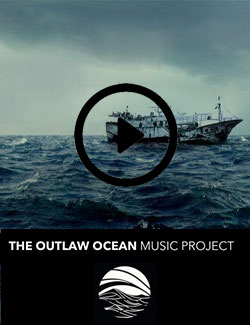 All music in this project is based on THE OUTLAW OCEAN, a New York Times best-selling book by Ian Urbina that chronicles lawlessness at sea around the world. The reporting touches on a diversity of abuses ranging from illegal and overfishing, arms trafficking at sea, human slavery, gun-running, intentional dumping, murder of stowaways, thievery of ships, and other topics. The music is an act of solidarity across geography and language, and an attempt at storytelling from written word to music. It is a captivating collection of inspired songs. Take your pick: listen to ambient tracks, classical, electronic or hiphop.