The ocean plays an integral role in everything we do: from the air we breathe, to the water that we drink, to the climate and weather patterns that dictate our lives and livelihoods. Yet we have explored only 5% of the Earth's ocean water, an ocean that encompasses more than 70% of our planet. Scientific ocean research provide the information and tools for a clearer understanding of the earth's ocean and atmosphere. Here are some outstanding global institutes and organizations doing state-of-the-art ocean research.
GeoMar Helmholtz Centre for Ocean Research | Kiel
The Institute's mandate is the interdisciplinary investigation of all relevant aspects of modern marine sciences, from sea floor geology to marine meteorology. The institute has four major research divisions: Ocean Circulation and Climate Dynamics; Marine Biogeochemistry; Marine Ecology; and Dynamics of the Ocean Floor. Find them on facebook. Follow them on Twitter @GEOMAR_en.

Climate Change Institute
An interdisciplinary research unit organized to conduct research and graduate education focused on variability of Earth's climate, ecosystems, and other environmental systems. Their work focuses on the interaction between humans and the natural environment.

Ships at Sea
There are currently four major American vessels engaging in ocean research using human-operated submersibles able to retrieve geological, biological, and archaeological cores, samples, and artifacts from the deep ocean floor. Their work demonstrates their technological, educational, and communications capticity. Please visit our Ships at Sea page and dive down with their live feeds today!
Monterey Bay Aquarium Research Institute
The mission of the MBARI is to present advanced research and education in ocean science and technology through the development of better instruments, systems, and methods for scientific research in the deep waters of the ocean. MBARI emphasizes the peer relationships between engineers and scientists.

Intergovernmental Oceanographic Commission of UNESCO (IOC-UNESCO)
The commission promotes international cooperation in research and capacity building to learn more about the nature and resources of the ocean and coastal areas for the improvement of management, sustainable development, and the protection of the marine environment.
Bigelow Laboratory for Ocean Sciences
Bigelow Laboratory for Ocean Science investigates the microbial drivers of global ocean processes through research, education, and enterprise. The lab is organized around three core themes: Blue Biotechnology, Ocean Biogeochemistry and Climate Change, and Ocean Health. The Laboratory is located in East Boothbay, Maine, on the Damariscotta River estuary.
Schmidt Ocean Institute
Schmidt advances oceanographic research, discovery and knowledge and catalyzes the sharing of information about the health of the ocean. The institute is devoted to the advancement of technology and open sharing of information in order to expand understanding. Falkor is operated by the SOI. Ships at Sea will take you to their Live at Sea feed.
AN APP FOR THE OCEAN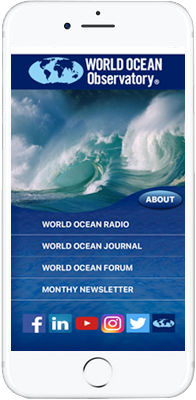 We have an app to showcase W2O programs and offerings. iOS users can download the app for free today on the App Store by searching for "W2O". With the app installed you'll have access to our weekly World Ocean Radio broadcasts, each issue of the World Ocean Journal, updates to the World Ocean Forum blog, access to these monthly newsletters, and more—all in one easy-to-use app! We hope you'll download today, RATE AND REVIEW on the App Store, and let us know how it works!
THE ECONOMIST GROUP'S
WORLD OCEAN SUMMIT ASIA-PACIFIC


Investing in the Blue Economy
December 6-10, 2021
The W2O is pleased to be an Association Partner for the upcoming World Ocean Asia-Pacific. The agenda will provide the platform for nuanced conversation and tailored discussion to catalyze the blue economy in the Asia-Pacific. We will support the December summit throughout this year by sharing event details, research, reports and news as it relates to the World Ocean Summit.

SUPPORT W2O WHEN YOU SHOP ONLINE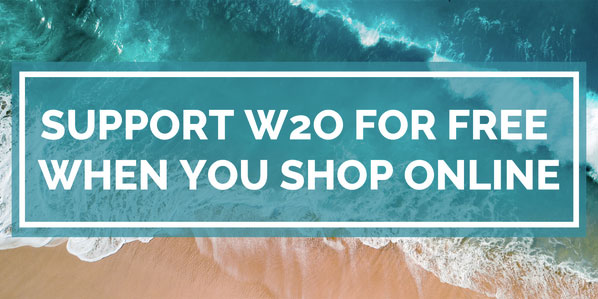 GreenH2O Rewards is a free browser extension that gets 30,000+ stores to contribute part of your purchase price to water-related charities. When you join through our referral link, you'll automatically be supporting W2O, at no extra cost, when you shop online. GreenH2O Rewards extension will also save you money by automatically applying the best discount code for you when you're checking out. What could be better than saving money and helping save the ocean?
* GreenH2O Rewards will never collect your personal information nor sell your data.
OUTLAW OCEAN MUSIC PROJECT:
WHERE MUSIC MEETS JOURNALISM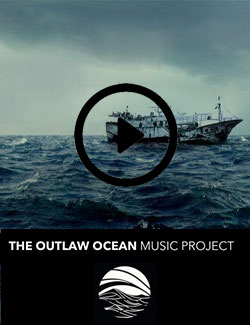 All music in this project is based on THE OUTLAW OCEAN, a New York Times best-selling book by Ian Urbina that chronicles lawlessness at sea around the world. The reporting touches on a diversity of abuses ranging from illegal and overfishing, arms trafficking at sea, human slavery, gun-running, intentional dumping, murder of stowaways, thievery of ships, and other topics. The music is an act of solidarity across geography and language, and an attempt at storytelling from written word to music. It is a captivating collection of inspired songs. Take your pick: listen to ambient tracks, classical, electronic or hiphop.