Principle #1:
The Earth Has One Big Ocean With Many Features
A. The ocean is the defining physical feature on our planet Earth—covering approximately 70% of the planet's surface. There is one ocean with many ocean basins, such as the North Pacific, South Pacific, North Atlantic, South Atlantic, Indian, Southern, and Arctic.
B. Ocean basins are composed of the seafloor and all of its geological features (such as islands, trenches, mid-ocean ridges, and rift valleys) and vary in size, shape and features due to the movement of Earth's crust (lithosphere). Earth's highest peaks, deepest valleys and flattest plains are all in the ocean.
C. Throughout the ocean there is one interconnected circulation system powered by wind, tides, the force of Earth's rotation (Coriolis effect), the Sun and water density differences. The shape of ocean basins and adjacent land masses influence the path of circulation. This "global ocean conveyor belt" moves water throughout all of the ocean basins, transporting energy (heat), matter, and organisms around the ocean. Changes in ocean circulation have a large impact on the climate and cause changes in ecosystems.
D. Sea level is the average height of the ocean relative to the land, taking into account the differences caused by tides. Sea level changes as plate tectonics cause the volume of ocean basins and the height of the land to change. It changes as ice caps on land melt or grow. It also changes as sea water expands and contracts when ocean water warms and cools.
E. Most of Earth's water (97%) is in the ocean. Seawater has unique properties. It is salty, its freezing point is slightly lower than fresh water, its density is slightly higher, its electrical conductivity is much higher, and it is slightly basic. Balance of pH is vital for the health of marine ecosystems, and important in controlling the rate at which the ocean will absorb and buffer changes in atmospheric carbon dioxide.
F. The ocean is an integral part of the water cycle and is connected to all of Earth's water reservoirs via evaporation and precipitation processes.
G. The ocean is connected to major lakes, watersheds, and waterways because all major watersheds on Earth drain to the ocean. Rivers and streams transport nutrients, salts, sediments, and pollutants from watersheds to coastal estuaries and to the ocean.
H. Although the ocean is large, it is finite, and resources are limited.
AN APP FOR THE OCEAN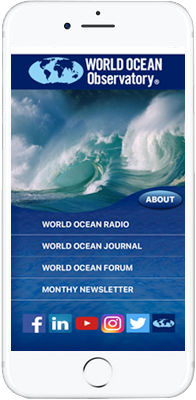 We have an app to showcase W2O programs and offerings. iOS users can download the app for free today on the App Store by searching for "W2O". With the app installed you'll have access to our weekly World Ocean Radio broadcasts, each issue of the World Ocean Journal, updates to the World Ocean Forum blog, access to these monthly newsletters, and more—all in one easy-to-use app! We hope you'll download today, RATE AND REVIEW on the App Store, and let us know how it works!
THE ECONOMIST GROUP'S
WORLD OCEAN SUMMIT ASIA-PACIFIC


Investing in the Blue Economy
December 6-10, 2021
The W2O is pleased to be an Association Partner for the upcoming World Ocean Asia-Pacific. The agenda will provide the platform for nuanced conversation and tailored discussion to catalyze the blue economy in the Asia-Pacific. We will support the December summit throughout this year by sharing event details, research, reports and news as it relates to the World Ocean Summit.

SUPPORT W2O WHEN YOU SHOP ONLINE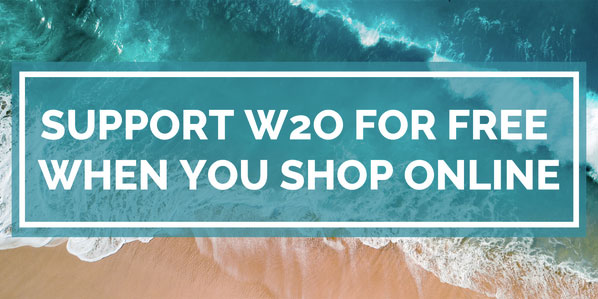 GreenH2O Rewards is a free browser extension that gets 30,000+ stores to contribute part of your purchase price to water-related charities. When you join through our referral link, you'll automatically be supporting W2O, at no extra cost, when you shop online. GreenH2O Rewards extension will also save you money by automatically applying the best discount code for you when you're checking out. What could be better than saving money and helping save the ocean?
* GreenH2O Rewards will never collect your personal information nor sell your data.
OUTLAW OCEAN MUSIC PROJECT:
WHERE MUSIC MEETS JOURNALISM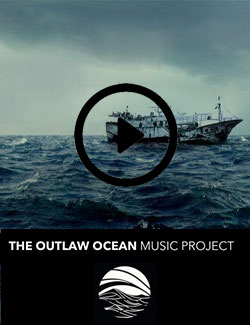 All music in this project is based on THE OUTLAW OCEAN, a New York Times best-selling book by Ian Urbina that chronicles lawlessness at sea around the world. The reporting touches on a diversity of abuses ranging from illegal and overfishing, arms trafficking at sea, human slavery, gun-running, intentional dumping, murder of stowaways, thievery of ships, and other topics. The music is an act of solidarity across geography and language, and an attempt at storytelling from written word to music. It is a captivating collection of inspired songs. Take your pick: listen to ambient tracks, classical, electronic or hiphop.