Weather and Climate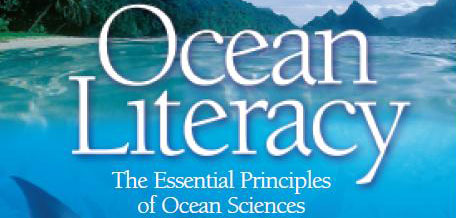 Principle #3:
The Ocean is a Major Influence on Weather and Climate
A. The interaction of oceanic and atmospheric processes controls weather and climate by dominating the Earth's energy, water, and carbon systems.
B. The ocean moderates global weather and climate by absorbing most of the solar radiation reaching Earth. Heat exchange between the ocean and atmosphere drives the water cycle and oceanic and atmospheric circulation.
C. Heat exchange between the ocean and atmosphere can result in dramatic global and regional weather phenomena, impacting patterns of rain and drought. Significant examples include the El Niño Southern Oscillation and La
Niña, which cause important changes in global weather patterns because they alter the sea surface temperature patterns in the Pacific.
D. Condensation of water that evaporated from warm seas provides the energy for hurricanes and cyclones. Most rain that falls on land originally evaporated from the tropical ocean.
E. The ocean dominates Earth's carbon cycle. Half of the primary productivity on Earth takes place in the sunlit layers of the ocean. The ocean absorbs roughly half of all carbon dioxide and methane that are added to the atmosphere.
F. The ocean has had, and will continue to have, a significant influence on climate change by absorbing, storing, and moving heat, carbon, and water. Changes in the ocean's circulation have produced large, abrupt changes in climate during the last 50,000 years.
G. Changes in the ocean-atmosphere system can result in changes to the climate that in turn, cause further changes to the ocean and atmosphere. These interactions have dramatic physical, chemical, biological, economic and social consequences.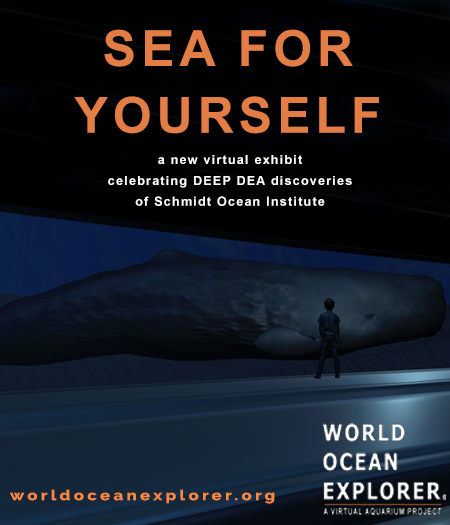 Explore deep-sea animals and environments as you've never seen before. In partnership with the Schmidt Ocean Institute (SOI) the World Ocean Observatory (W2O) has launched a groundbreaking immersive 3D virtual aquarium exhibit! Try World Ocean Explorer FREE today at worldoceanexplorer.org/deep-sea-aquarium.html
SUPPORT W2O WHEN YOU SHOP ONLINE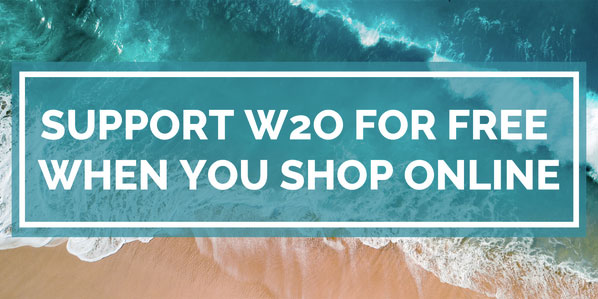 GreenH2O Rewards is a free browser extension that gets 30,000+ stores to contribute part of your purchase price to water-related charities. When you join through the W2O referral link you'll automatically be supporting our programs--at no extra cost--when you shop online. GreenH2O Rewards extension will also save you money by automatically applying the best discount codes at checkout. Saving money and helping the ocean. What could be better?
* GreenH2O Rewards will never collect your personal information nor sell your data
OUTLAW OCEAN MUSIC PROJECT:
WHERE MUSIC MEETS JOURNALISM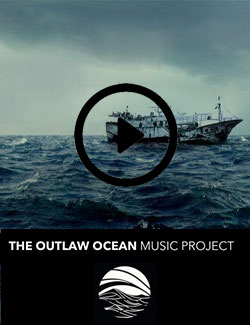 All music in this project is based on THE OUTLAW OCEAN, a New York Times best-selling book by Ian Urbina that chronicles lawlessness at sea around the world. The reporting touches on a diversity of abuses ranging from illegal and overfishing, arms trafficking at sea, human slavery, gun-running, intentional dumping, murder of stowaways, thievery of ships, and other topics. The music is an act of solidarity across geography and language, and an attempt at storytelling from written word to music. It is a captivating collection of inspired songs. Take your pick: listen to ambient tracks, classical, electronic or hiphop.