Fresh Water to Ocean
The effect of land-based human activities is the most important driver of marine pollution and impact on marine ecosystems and coastal and marinedependent economies. The UNEP-Global Programme of Action (GPA) estimates that about 80% of the pollution load in the oceans originates from land-based activities, which threaten health, productivity, and biodiversity of the marine environment. The resulting impact of this pollution affects some of the most productive areas of the marine environment (ecologically and economically), such as estuaries and nearshore coastal waters. Linking watershed and coastal management—especially in those areas affected by the availability, use, quality, and influence of freshwater— is now recognized as a need to be addressed by multiple parties, and one that requires commitment and preventive action at all levels: local, national, regional, and global.
Freshwater runoff has a major impact on the health of important coastal and ocean ecosystems, ocean productivity, ocean circulation patterns, and hydrological balances, which are also influenced by natural fluctuation of the global climate system. The natural connectivity of rivers and oceans should be considered in coastal and watershed planning, especially in areas where this connectivity is highly sensitive and/or vulnerable (e.g., deltas/estuaries, low-lying coastal wetlands, small islands, glacier fjords, coral reefs).
Linking the management of freshwater and coastal/marine areas is an issue raised by several international organizations and conservation/environmental fora (e.g., UNEP-GPA, World Water Council, Global Water Partnership, Global Forum); in particular, they focus on the direct impacts from inland activities (e.g., agriculture, forestry, mining, urban development) on marine/coastal ecosystems, resources, and activities. However, other aspects of this linkage— such as human health and water safety issues, livelihood of coastal communities, and potential impacts from water-cycle changes and sea-level rise due to climate change impacts—have not been directly addressed within the context of land-based impacts on the marine environment.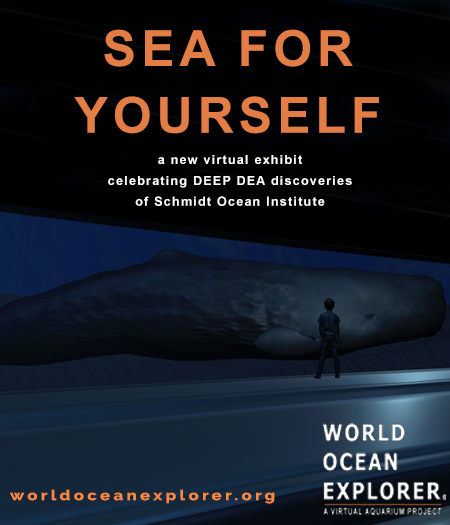 Explore deep-sea animals and environments as you've never seen before. In partnership with the Schmidt Ocean Institute (SOI) the World Ocean Observatory (W2O) has launched a groundbreaking immersive 3D virtual aquarium exhibit! Try World Ocean Explorer FREE today at worldoceanexplorer.org/deep-sea-aquarium.html
SUPPORT W2O WHEN YOU SHOP ONLINE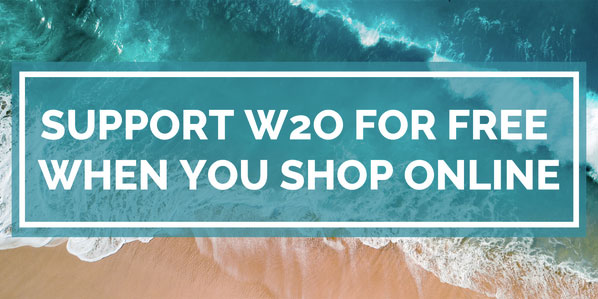 GreenH2O Rewards is a free browser extension that gets 30,000+ stores to contribute part of your purchase price to water-related charities. When you join through the W2O referral link you'll automatically be supporting our programs--at no extra cost--when you shop online. GreenH2O Rewards extension will also save you money by automatically applying the best discount codes at checkout. Saving money and helping the ocean. What could be better?
* GreenH2O Rewards will never collect your personal information nor sell your data
OUTLAW OCEAN MUSIC PROJECT:
WHERE MUSIC MEETS JOURNALISM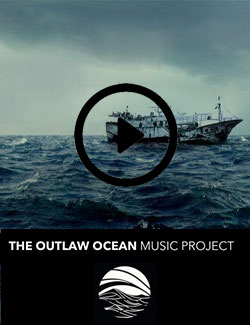 All music in this project is based on THE OUTLAW OCEAN, a New York Times best-selling book by Ian Urbina that chronicles lawlessness at sea around the world. The reporting touches on a diversity of abuses ranging from illegal and overfishing, arms trafficking at sea, human slavery, gun-running, intentional dumping, murder of stowaways, thievery of ships, and other topics. The music is an act of solidarity across geography and language, and an attempt at storytelling from written word to music. It is a captivating collection of inspired songs. Take your pick: listen to ambient tracks, classical, electronic or hiphop.