The Cultural Ocean
Cultural diversity affects our lives in countless ways every day – as a source of identity, of conflict and crisis, as a context for civil discourse, community, and spiritual development. It is the outcome of thousands of years of contact among people of different customs, beliefs and ways of life, and of our personal and communal interactions with nature. The ocean has played a powerful role in this process throughout time—sustaining us, connecting us, and shaping us as nations, tribes, and individuals.

WorldOceanObservatory.org/cultural-ocean links to a variety of demonstrations of this social perspective. It offers a window into the richness and expansiveness of the cultural ocean. The World Ocean Observatory is always interested in learning of additional examples of cultural connections to the sea; please consider submitting an idea. Be in touch!

DISTANCE LEARNING RESOURCES
To support all educators and parents teaching from home in the weeks ahead, the World Ocean Observatory is pulling together a compendium of home-study tools and resources for teaching and learning about the ocean. These resources can be used by parents, schools, educators and others to address the educational gaps being created by local and national 'shelter in place' initiatives to help flatten the curve on the Covid-19 outbreak. This list of resources is a work in progress: please reach out if you have other key elements that we should be sharing with our global community.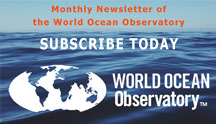 WORLD OCEAN EXPLORER 2020
With a game capable of reaching a global audience, WORLD OCEAN EXPLORER can expand interest in ocean issues and habitats, and excite students about the infinite possibilities associated with ocean exploration. LEARN MORE.