Presently, there are four major American vessels engaging in research using human-operated submersibles able to retrieve geological, biological, and archaeological cores, samples, and artifacts from the deep ocean floor.
These research submersibles are: Okeanos Explorer, operated by NOAA; Nautilus, operated by the Ocean Exploration Trust; Atlantis, operated by Woods Hole Oceanographic Institute; and Falkor, operated by the Schmidt Ocean Institute.
Their work demonstrates their technological, educational, and communications capacity.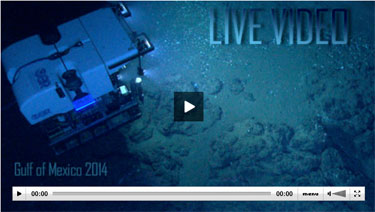 Okeanos Explorer, operated by NOAA, explores our vast, deep, unknown ocean. Using real-time broadband satellite communications they connect with audiences ashore, sharing their research and discoveries. Follow all of the ship's explorations and dive deep with Okeanos Explorer!
Nautilus, operated by the Ocean Exploration Trust, explores areas of the ocean that have never been explored before, seeking out new discoveries in the fields of geology, biology, maritime history, archaeology, and chemistry. Explore the ocean LIVE with Dr. Robert Ballard and his Corps of Exploration aboard E/V Nautilus. Join them as they broadcast video from the deep.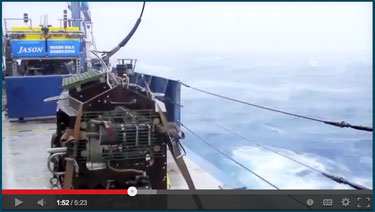 R/V Atlantis is owned by the U.S. Navy and operated by Woods Hole Oceanographic Institute for the oceanographic community. It is one of the most sophisticated research vessels afloat, and is specifically outfitted for launching and servicing the Alvin human occupied submersible.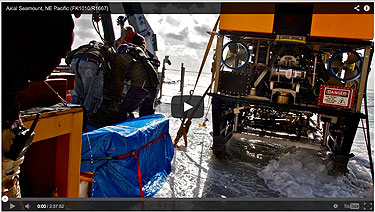 R/V Falkor is owned and operated by the Schmidt Ocean Institute. The purpose of the ship is to communicate the science of the oceans to the people who care about it. Follow the ship LIVE on her latest research expedition.
In addition, Greenpeace has a fleet of ships—Rainbow Warrior, Arctic Sunrise, and Esperanza—plying the world ocean to save the planet and protect the global commons. The Greenpeace vessels are the face of the organization's campaign, sailing to the remotest parts of the world to bear witness to and take action against environmental degradation. Their page uploads every 30 seconds. Click on each ship's image to go to that webcam.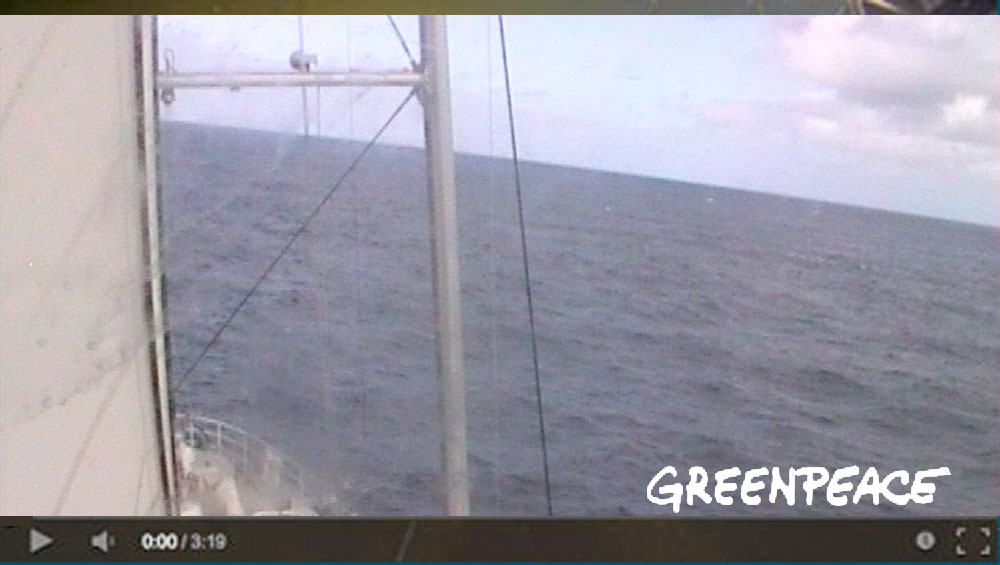 The aim of "Ships at Sea!" is to provide visitors real-time contact with the major vessels operating at sea. Dive miles down with our favorite American research vessels today!
AN APP FOR THE OCEAN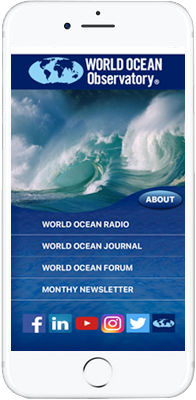 We have a NEW APP to showcase W2O programs and offerings. Download the app for free today on the App Store by searching for "W2O". With the app installed you'll have access to our weekly World Ocean Radio broadcasts, each issue of the World Ocean Journal, updates to the World Ocean Forum blog, access to these monthly newsletters, and more—all in one easy-to-use app! We hope you'll download today, RATE AND REVIEW on the App Store, and let us know how it works!
THE ECONOMIST GROUP'S
WORLD OCEAN SUMMIT ASIA-PACIFIC


Investing in the Blue Economy
December 6-10, 2021
The W2O is pleased to be an Association Partner for the upcoming World Ocean Asia-Pacific. The agenda will provide the platform for nuanced conversation and tailored discussion to catalyze the blue economy in the Asia-Pacific. We will support the December summit throughout this year by sharing event details, research, reports and news as it relates to the World Ocean Summit.

SUPPORT W2O WHEN YOU SHOP ONLINE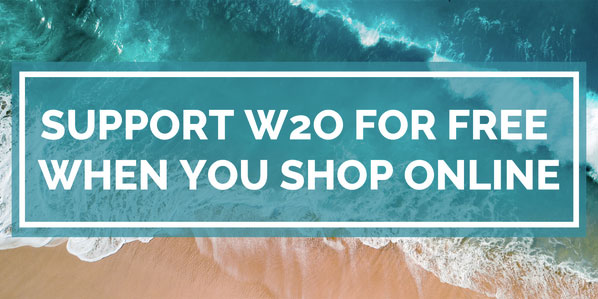 GreenH2O Rewards is a free browser extension that gets 30,000+ stores to contribute part of your purchase price to water-related charities. When you join through our referral link, you'll automatically be supporting W2O, at no extra cost, when you shop online. GreenH2O Rewards extension will also save you money by automatically applying the best discount code for you when you're checking out. What could be better than saving money and helping save the ocean?
* GreenH2O Rewards will never collect your personal information nor sell your data.
OUTLAW OCEAN MUSIC PROJECT:
WHERE MUSIC MEETS JOURNALISM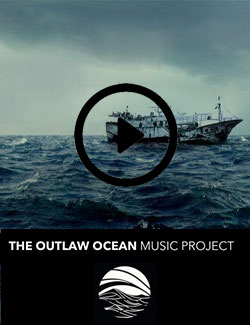 All music in this project is based on THE OUTLAW OCEAN, a New York Times best-selling book by Ian Urbina that chronicles lawlessness at sea around the world. The reporting touches on a diversity of abuses ranging from illegal and overfishing, arms trafficking at sea, human slavery, gun-running, intentional dumping, murder of stowaways, thievery of ships, and other topics. The music is an act of solidarity across geography and language, and an attempt at storytelling from written word to music. It is a captivating collection of inspired songs. Take your pick: listen to ambient tracks, classical, electronic or hiphop.