Planning with Water, Part 6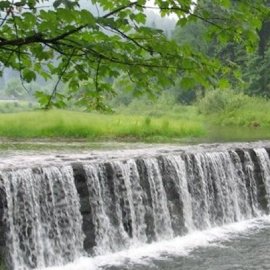 In the sixth and final installment of the "Planning with Water" series, host Peter Neill follows up on last week's episode in which he described the collapse of the water system in São Paulo, Brazil, a city long thought to have an inexhaustible water supply. In this episode he offers a positive example of a city in Moravia in the Czech Republic that is planning for a water system crisis before it's too late. The "Planning with Water" series looks toward building a new value premise and societal change around water as the most valuable commodity on earth, essential to our future survival.
About World Ocean Radio:
Peter Neill, Director of the World Ocean Observatory and host of World Ocean Radio, provides coverage of a broad spectrum of ocean issues from science and education to advocacy and exemplary projects. World Ocean Radio, a project of the World Ocean Observatory, is a weekly series of five-minute audio essays available for syndicated use at no cost by college and community radio stations worldwide. A selection of episodes is now available in Portuguese, Spanish, French, and Swahili. In 2015 we will add Mandarin to our roster of global languages, enabling us to reach 75% of the world's population. For more information, visit WorldOceanObservatory.org/world-ocean-radio-global.
Resources from this episode:
< The Danish Hydraulic Institute
< Water Management Plan of the city of Olomouc, Moravia | DHI Case Study
< Sao Paolo, Brazil: 2015 Water Crisis
< Mega Cities in Water Crisis
"Planning with Water" Series
< Part I
< Part II
< Part III
< Part IV
< Part V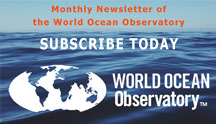 WORLD OCEAN EXPLORER 2020
With a game capable of reaching a global audience, WORLD OCEAN EXPLORER can expand interest in ocean issues and habitats, and excite students about the infinite possibilities associated with ocean exploration. LEARN MORE.