Saving our Oceans: An Urban Challenge
Mayor Jeremy Harris served for more than ten years as the Mayor of the City and County of Honolulu, Hawaii, the 12th largest city in the United States. He retired from politics in January of 2005. Prior to becoming Mayor, Harris was Honolulu's longest serving Managing Director, a position he held for nine years.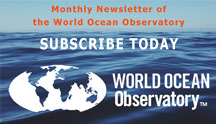 WORLD OCEAN EXPLORER 2020
With a game capable of reaching a global audience, WORLD OCEAN EXPLORER can expand interest in ocean issues and habitats, and excite students about the infinite possibilities associated with ocean exploration. LEARN MORE.