What Does Greed Look Like?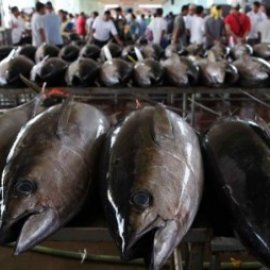 An article published by The Guardian in October provides a stark exposé of one of the largest Chinese suppliers of premium tuna to the Japanese market. The findings were alarming: a company circumventing international conservation limits by simply ignoring them; a government unwilling to crack down on illegal fishing because it does not fit past patterns of behavior; an industry that does nothing to honor catch limits set by Regional Fisheries Management Organizations. The list of revelations goes on. In this episode of World Ocean Radio, host Peter Neill will further outline the article by journalist Shannon Service, in which she discusses political ambitions, military might, shady dealings, global protein supplies, marine resources, territorial aspirations, and political action.
WORLD OCEAN EXPLORER 2021
With a game capable of reaching a global audience, WORLD OCEAN EXPLORER can expand interest in ocean issues and habitats, and excite students about the infinite possibilities associated with ocean exploration. LEARN MORE.
OUTLAW OCEAN MUSIC PROJECT:
A CROSSOVER BETWEEN MUSIC & JOURNALISM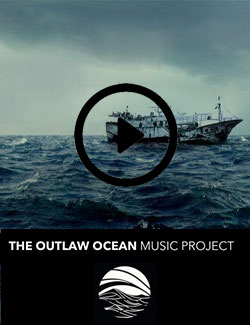 Take your pick: listen to ambient tracks, classical, electronic or hiphop. All music in this project is based on THE OUTLAW OCEAN, a New York Times best-selling book by Ian Urbina that chronicles lawlessness at sea around the world. The reporting touches on a diversity of abuses ranging from illegal and overfishing, arms trafficking at sea, human slavery, gun-running, intentional dumping, murder of stowaways, thievery of ships, and other topics. The music is an act of solidarity across geography and language, and an attempt at storytelling from written word to music. It is a captivating collection of inspired songs ranging from classical to hip hop.