Green New Deal and the Blue Economy
The Green New Deal has received much attention in the United States recently as one possible response to the challenging circumstances we face worldwide. In this episode of World Ocean Radio we outline a recent paper published by The Ocean Foundation that addresses the question, "How does the Green New Deal integrate with the best desired practices and changes for the ocean?" Their report outlines three ocean areas that must be considered as part of a vision and strategy for developing a more sustainable economy: shipping, energy production and food security.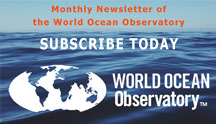 WORLD OCEAN EXPLORER 2020
With a game capable of reaching a global audience, WORLD OCEAN EXPLORER can expand interest in ocean issues and habitats, and excite students about the infinite possibilities associated with ocean exploration. LEARN MORE.