A Haiku for Ocean Innovation in Japan
This week on World Ocean Radio we highlight the innovative work of the Sasagawa Peace Foundation in Tokyo, Japan, an organization using philanthropy to stimulate practical and transformative change for ocean communities in the Pacific, innovating through community, partnership and social engagements to bring about real and lasting change for communities, fishers, harvesters and others affected by severe weather, economic uncertainty and climate change.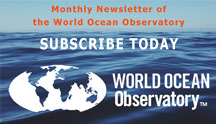 WORLD OCEAN EXPLORER 2020
With a game capable of reaching a global audience, WORLD OCEAN EXPLORER can expand interest in ocean issues and habitats, and excite students about the infinite possibilities associated with ocean exploration. LEARN MORE.