Ocean Literacy: A Conclusion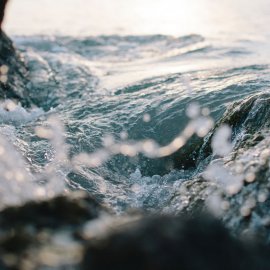 For the past eight weeks we have been discussing the concepts of ocean literacy, a framework for formal and informal education to help us better understand the ocean's influence on us and our influence on the ocean. World Ocean Radio's Ocean Literacy series wraps up this week by challenging the existing methods for teaching and learning about the ocean, suggesting that traditional curricula could be re-examined and multi-disciplinary approaches explored so that we all may begin to understand the ocean as the defining feature of our planet and the influence it has on all things living on earth.
About World Ocean Radio
Peter Neill, Director of the World Ocean Observatory and host of World Ocean Radio, provides coverage of a broad spectrum of ocean issues from science and education to advocacy and exemplary projects. World Ocean Radio, a project of the World Ocean Observatory, is a weekly series of five-minute audio essays available for syndicated use at no cost by college and community radio stations worldwide. A selection of episodes is now available in Portuguese, Spanish, French, Swahili, and Mandarin, enabling us to reach 75% of the world's population. For more information, visit WorldOceanObservatory.org/world-ocean-radio-global.
Image
Karl Fredrickson on Unsplash
The Ocean Literacy Series
< 01: An Introduction
< 02: One Big Ocean
< 03: Ocean Shapes the Features of Earth
< 04: Weather and Climate
< 05: Ocean Makes Earth Habitable
< 06: Ocean Supports A Great Diversity of Life and Ecosystems
< 07: Ocean and Humans Are Inextricably Interconnected
< 08: The Ocean is Largely Unexplored
< 09: A Conclusion
WORLD OCEAN EXPLORER 2021
With a game capable of reaching a global audience, WORLD OCEAN EXPLORER can expand interest in ocean issues and habitats, and excite students about the infinite possibilities associated with ocean exploration. LEARN MORE.
OUTLAW OCEAN MUSIC PROJECT:
A CROSSOVER BETWEEN MUSIC & JOURNALISM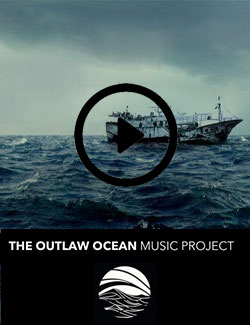 Take your pick: listen to ambient tracks, classical, electronic or hiphop. All music in this project is based on THE OUTLAW OCEAN, a New York Times best-selling book by Ian Urbina that chronicles lawlessness at sea around the world. The reporting touches on a diversity of abuses ranging from illegal and overfishing, arms trafficking at sea, human slavery, gun-running, intentional dumping, murder of stowaways, thievery of ships, and other topics. The music is an act of solidarity across geography and language, and an attempt at storytelling from written word to music. It is a captivating collection of inspired songs ranging from classical to hip hop.