About World Ocean Radio
"I love World Ocean Radio. It's one of the most relevant programs we hear on our local community-run public radio station, WERU. The program is very well written and Peter Neill is compelling!"
~ weekly listener from Maine, USA
---
HIGHLIGHTS and FAVORITES
from our more than 545 episodes to date:
THE SEA CONNECTS ALL THINGS
Episode 1
In this episode first episode of World Ocean Radio, host Peter Neill discusses the ocean as the central element in our lives. He explains why the ocean is essential to human survival: our primary source of food, water, climate and community. He argues that the ocean is the undeniable determinate ecology in which we live. This week and every week, World Ocean Radio celebrates the vast, interconnected global system that is the world ocean. The sea connects all things...

LIFE IN A DROP


Episode 276
What do we see in a single drop of ocean water? An image captured by David Liittschwager for National Geographic, then magnified 25 times, reveals an impressive abundance of many types of microscopic organisms. In this episode of World Ocean Radio, host Peter Neill will describe some of the creatures discovered therein, and will discuss the larger systems at work in the vast cosmos of a single drop of water.
DESALINATION
Episode 352
A first-of-its-kind project to construct a 6-acre desalination plant in the United States comes at a time when the traditional water supply system is overwhelmed by changing climate, high agricultural demand, and increased population. In this episode of World Ocean Radio, host Peter Neill describes the process of desalination, an increasingly necessary technology with the potential to produce billions of gallons of potable water per day.

MEGACITIES BY THE SEA
Episode 164
How do we protect the ocean? In this episode of World Ocean Radio, host Peter Neill suggests that we must look to our cities as visionary laboratories for change, with an eye toward turning coastal mega-cities into exemplary marine protected areas.

LAW OF MOTHER EARTH


Episode 315
Who has a right to life? Only one species? Do humans have the right to exterminate any species they wish? In an effort to combat climate change and the exploitation of the planet's resources, Bolivia is becoming the first country on Earth to give comprehensive legal rights to Mother Nature. In this episode of World Ocean Radio, host Peter Neill explores the language contained in the legislation and asserts that Bolivia may be inventing a social model for the global community toward a harmonious and sustainable future.
THE FLINT WATER CRISIS
Episode 372
The water crisis in Flint, Michigan points to tragic mismanagement of the city's water supply in an effort to save funds—a decision destroying a community and costing millions to fix. In this episode of World Ocean Radio, host Peter Neill provides examples of some of the many losses the city and state will incur as a result of this negligence, and suggests some things that can be learned from the crisis as well as the consequences of a deliberate governmental decision to put corporate and political interests before the health of the governed.
About World Ocean Radio
World Ocean Radio is a weekly audio feature for web listeners, podcasts, and worldwide distribution through community radio stations and partners. WOR provides weekly 5-minute commentary from longtime host Peter Neill, offering a unique perspective on important and relevant ocean issues, ready to broadcast immediately. Thanks to private and foundation funds, we are able to offer World Ocean Radio for syndicated use at no cost to you.
Want to Become a Broadcast Affiliate? We Make it Easy
Want to broadcast episodes each week? We automatically send you an email every Monday morning with an mp3 file, an episode summary, and links to the image file and the broadcast page on our website. Episodes are also available for direct download from Audioport.org and PRX.org.
We invite you to listen to samples of these 5-minute broadcasts today. Let us know what you think! We hope you'll find the programming engaging and relevant for your listening audience. It is our belief that the sea connects all things. No matter where your listeners live, these broadcasts offer meaningful and relevant information for us all about the state of our world ocean.
CONTACT US so that we may begin sharing World Ocean Radio weekly broadcasts with you and your listening audience today.
THANK YOU for your interest in World Ocean Radio.
We've Gone Global
World Ocean Radio has expanded into a worldwide audio feature! We are now offering select episodes in Spanish, French, Portuguese, Mandarin and Swahili. Our goal: to introduce WOR to new audiences in Europe, Africa, South America, and Asia. World Ocean Radio is a weekly audio feature for web listeners, podcasts, and worldwide distribution through community radio stations and partners, providing a unique perspective on important and relevant ocean topics: science, education, conservation strategies, climate, advocacy, and exemplary global projects.
AN APP FOR THE OCEAN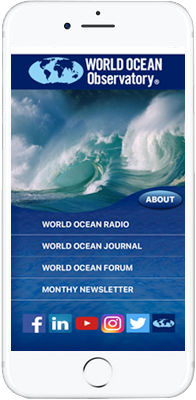 We have an app to showcase W2O programs and offerings. iOS users can download the app for free today on the App Store by searching for "W2O". With the app installed you'll have access to our weekly World Ocean Radio broadcasts, each issue of the World Ocean Journal, updates to the World Ocean Forum blog, access to these monthly newsletters, and more—all in one easy-to-use app! We hope you'll download today, RATE AND REVIEW on the App Store, and let us know how it works!
THE ECONOMIST GROUP'S
WORLD OCEAN SUMMIT ASIA-PACIFIC


Investing in the Blue Economy
December 6-10, 2021
The W2O is pleased to be an Association Partner for the upcoming World Ocean Asia-Pacific. The agenda will provide the platform for nuanced conversation and tailored discussion to catalyze the blue economy in the Asia-Pacific. We will support the December summit throughout this year by sharing event details, research, reports and news as it relates to the World Ocean Summit.

SUPPORT W2O WHEN YOU SHOP ONLINE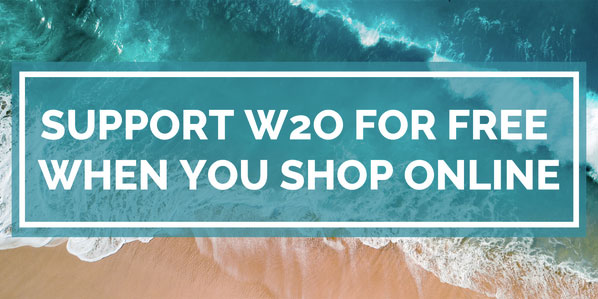 GreenH2O Rewards is a free browser extension that gets 30,000+ stores to contribute part of your purchase price to water-related charities. When you join through our referral link, you'll automatically be supporting W2O, at no extra cost, when you shop online. GreenH2O Rewards extension will also save you money by automatically applying the best discount code for you when you're checking out. What could be better than saving money and helping save the ocean?
* GreenH2O Rewards will never collect your personal information nor sell your data.
OUTLAW OCEAN MUSIC PROJECT:
WHERE MUSIC MEETS JOURNALISM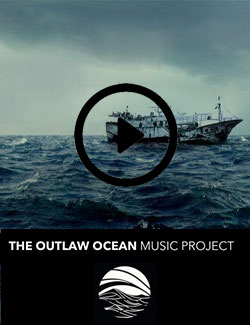 All music in this project is based on THE OUTLAW OCEAN, a New York Times best-selling book by Ian Urbina that chronicles lawlessness at sea around the world. The reporting touches on a diversity of abuses ranging from illegal and overfishing, arms trafficking at sea, human slavery, gun-running, intentional dumping, murder of stowaways, thievery of ships, and other topics. The music is an act of solidarity across geography and language, and an attempt at storytelling from written word to music. It is a captivating collection of inspired songs. Take your pick: listen to ambient tracks, classical, electronic or hiphop.